Please zoom closer to see listings
---
We couldn't find any results that matched your criteria, but tweaking your search may help. Here are some ideas:
Remove some filters.

Expand the area of your search.

Search for a city, address, or landmark.
Iowa Vacation Rentals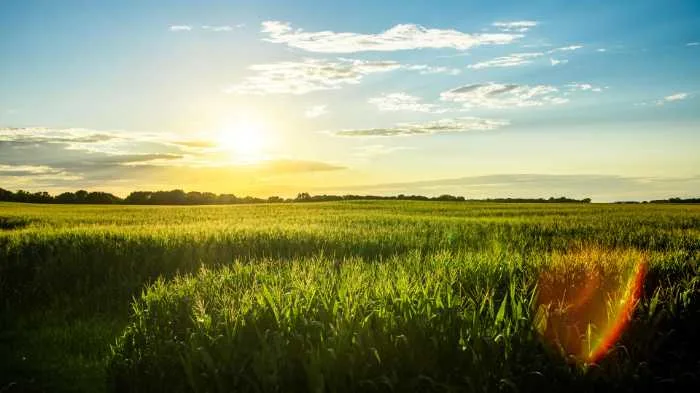 Iowa - Our Vacation Guide
Iowa is a state located in the Midwestern region of the United States. Iowa is bordered by the Mississippi River on the east, the Missouri River and the Big Sioux River on the west, the Northern Iowa plains to the north, and Iowa Hill Country to the south.
The state's capital and largest city by population is Des Moines. Iowa has been listed as one of the safest states in which to live. It is also known for its agriculture, especially corn and soybeans, as well as its manufacturing and biotechnology industries.
If you're looking for a Midwestern getaway this year, consider Iowa! With its friendly people, lovely landscape, and plenty of things to do, it's sure to please everyone.
What's the best time of year to take a vacation in Iowa?
The answer to that depends on what you're looking for. If you love the outdoors, spring and summer are great times to visit Iowa. The state is home to many beautiful parks and hiking trails. Spring is also a good time to visit if you're interested in seeing the tulips blooming in the fields. Fall is a great time to go apple picking or take a hayride, and winter is perfect for cozy fireside chats and hot chocolate. No matter what time of year you choose to visit, Iowa has something for everyone!
What type of vacation rentals can I expect to find in Iowa?
There are many different types of vacation rentals available in Iowa. You can find everything from cozy cabins in the woods to apartments in the city. No matter what your budget or preferences, you're sure to find the perfect place to stay during your Iowa vacation.
Where are the best places to stay in Iowa?
Again, that depends on what you're looking for. If you're looking for a quiet, rural getaway, Iowa's small towns are the perfect place for you. If you're wanting to be closer to the action, then the city of Des Moines is a great option. No matter where you stay, Iowa has something to offer everyone.
What's the weather like in Iowa?

© WeatherSpark.com
The weather in Iowa can vary depending on the time of year. Summers are typically hot and humid, with temperatures often reaching into the 90s. Winters can be cold, with temperatures sometimes dipping below freezing. However, Iowa is also known for its mild winters, so you may not have to worry about too much snowfall. No matter what the weather is like, Iowa is a great place to visit!
What's the best way to travel around Iowa?
Walking, biking, and driving are all great ways to travel around Iowa. The state is relatively small, so you won't have to worry about spending too much time on the road. There are also many public transportation options available, including buses and trains. No matter how you choose to travel, Iowa is a great place to explore!
Wondering what to do on your Iowa vacation? Here are 10 great ideas
Take a scenic drive through the Iowa countryside.
Hike or bike through one of Iowa's many trails.
Visit the state capital, Des Moines, and explore all the city has to offer.
Take a hayride or go apple picking at an Iowa farm.
Visit one of Iowa's many museums, such as the State Historical Museum or the Des Moines Art Center.
Go fishing or boating on one of Iowa's many lakes and rivers.
Play a round of golf at one of Iowa's many top-rated courses.
Enjoy the views from atop the Iowa State Capitol Building.
Learn about Iowa's history at the Iowa Heritage Trails site.
Shop for locally made crafts and goodies at the Iowa City Farmers' Market.
Whether you're looking for a relaxing getaway or an adventure-filled vacation, Iowa has something for everyone!
What food is specific to Iowa?
Corn dogs - A popular fair food that can also be found at many restaurants across the state.
Loose meat sandwiches - Also known as a "tenderloin sandwich", this Iowa specialty is made with ground beef that is cooked and then served on a bun without any condiments.
Fried chicken - A popular dish across the Midwest, but Iowa is home to some of the best fried chicken around!
Pie - Iowa is known for its delicious pies, especially rhubarb pie.
Ice cream - What's a vacation without ice cream? Be sure to try one of Iowa's many local flavors
What time zone is Iowa in?
Iowa is in the Central Time Zone, which means it is one hour behind the East Coast and two hours behind the West Coast.
What is the capital of Iowa?
The capital of Iowa is Des Moines.
How did Iowa get its name?
Wyandot Native Americans were the first to inhabited the area now known as Iowa. The word "Iowa" is thought to come from the Native American word "ayuxwa", which means "sleepy ones".
What is Iowa state bird?
Iowa state bird is the Goldfinch.
What Iowa state flower?
The Iowa state flower is the Wild Prairie Rose.
Start planning your trip to Iowa today!