Price Comparison Results
Airbnb • Vrbo • Booking.com • Direct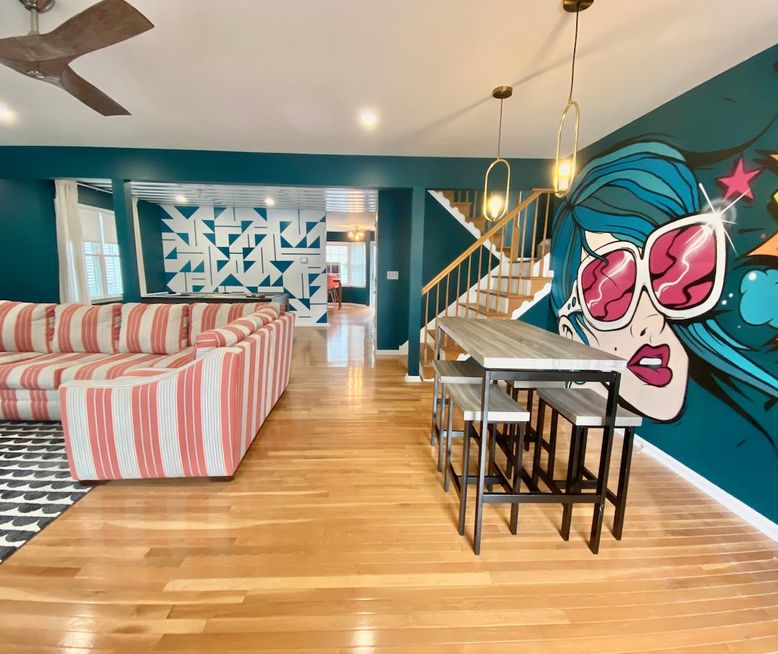 Bad & Beachy Playce: the ultimate bach spot
Listing titles:
Bad & Beachy Playce: the ultimate bach spot
Booking Estimator
Use this booking tool to understand exactly what you will pay to the host.
HiChee Tip: Did you know about 15% to 20% of what you pay goes to the travel agencies for their services, and is not paid to the host.
Share this with the host to find out how much of these service fees you could save.
Bad & Beachy Playce: the ultimate bach spot
This listing is verified in HiChee.
How does it work?
*Estimated book direct is the lowest price of OTAs minus their service fees.
Amenities
Essentials (towels, bed sheets, soap, and toilet paper)
***June promo***
Book two days and get 1 night free. offer excludes Fri & Sat nights holidays and holiday weekends. Nights must be equal or lesser value
You've asked, so we've responded: a BIGGER Playce Collective property perfect for birthdays, bachelorettes, or larger families.
Located 3 houses from the water and boardwalk, you won't want to miss this gorgeous home!
This uniquely designed home is an amazing place to take memorable photos with your friends. The home features several murals and works of art by local and international artists .
Spacious, detached single family home in a beautiful neighborhood, Gardners basin. Our infamous party room is 2x pleasure, double the fun at this one!
Our schedule is fully up to date. If it shows as available, it is but is on instant book so first come first serve. If it's blocked, that means it's booked and is NOT available. *If this house is booked for your dates please check out #BlissPlayce. It is very similar in layout and what's offered, also has a 2 car garage that's a party/game room, private back yard, and actually closer to the beach entrance. It is being renovated to have bold murals and a game room similar to this house* https: //airbnb.com /h/blissplayce (remove spaces)
Our prices are up to date and non-negotiable. Our houses are unique and unlike anything else in AC. Respectfully, requests for negotiations will not be answered. They have been in high demand and booking quickly, if you're interested, don't wait!
This home requires a 2 night minimum and 3 on holidays. IF YOUR DATES ARE BOOKED, PLEASE ASK ABOUT OUR OTHER LISTINGS. We will be adding a few more. Keep in mind, weekends book quickly.
The open concept on the first floor is amazing for hosting or all gaming together. When entering from the front porch the living room offers a smart tv (There is no cable for the TVs just streaming apps), comfortable seating and opens to a dining area with a pool table. There's also a large kitchen and full bathroom on the first floor. The backyard is a nice patio space to BBQ (we have a small grill for guests to use- must provide your own propane) and continues to the party room/garage- great for more photos or a separate area to hang out.
The 2nd floor has 3 nice size rooms and 2 full bathrooms- both with tub/showers- plenty of room to get ready before heading out for the night. All bedrooms have comfortable memory foam mattresses. The balcony on the master bedroom has views of the water at the inlet.
This home is professionally designed and one of the most unique in all of Atlantic city and we would love to host your group.
Use #BadandBeachyPlayce for more updates and special packages on IG
The house sleeps 15 with 2 additional rollaway beds if needed. Please review bedding layouts when considering space and comfort.
Layout as follows:
Master bedroom:
1 queen bed
2 rollaway twin memory foam beds - stored in the closet
Back bedroom:
2 twin sets of bunk beds (4 single/twins)
Middle room:
1 queen (sleeps 2)
Loft:
Daybed with trundle (sleeps 2)
Living room:
Queen sleeper sofa and 1 rollaway twin memory foam folding beds (sleeps 3 total)
**To make your travels and stay easy and very enjoyable, all linens, towels and starter of basic amenities are provided. Once the provided amenities run out, guests must purchase their own as needed.**
All guests MUST be over 21 and registered prior to your stay and max guests allowed is 15. Groups with more than 15 will have to rent an additional or larger house. We reserve the right to cancel your stay at any time if rules are not followed
We will consider pets but they must be pre-approved, meet our insurance guidelines, and there is a $40/night fee. You are fully responsible for damages, stains, and abiding by our pet rules. Not all breeds are allowed. Failure to follow rules can result in a $500 fee and/or immediate eviction.
If you have groups larger than 15 people please consider renting 2+ houses. Rockwell, Boho, Casa Verde, and another house are all within a few steps of each other on the same street. Boho and Casa Verde actually adjoin. Rockwell is a few doors away. They are all within 1.5 blocks of each other (3 min walk)
This property is cohosted and operated by Cozy Cohost LLC, a short term rental management company based in Atlantic City.
The house is very close (a few houses) to the water and boardwalk. The closest 2 beaches are inlet side (smaller beach, smaller waves, has bathrooms, allows grills) or the ocean side (at N New Hampshire & Oriental Ave) both are about 3 blocks to the entrance. The boardwalk is just a block away and can be walked by crossing over New Hampshire Ave. Parking near the beach is $2/hour.
Most info is on the app. Please be sure to read carefully before asking questions that we've already answered here.
Atlantic City is a barrier island and due to the soft soil ants and other critters can be a common sighting in residential house holds.
Save Even More Money On Your Next Vacation
35 great tips on planning, travel hacks, transportation savings, and cheap food and drink options!
About the host
Offering a collection of boutique designer vacation homes for a memorable one of a kind experience. Whether you're joining us for a birthday, bachelorette, family reunion or just a weekend away our homes offer all of the amenities and comforts of a home while providing a unique designer look in each space. Come find your PLAYCE with us today!
for direct bookings or other property questions.