Price Comparison Results
Airbnb • Vrbo • Booking.com • Direct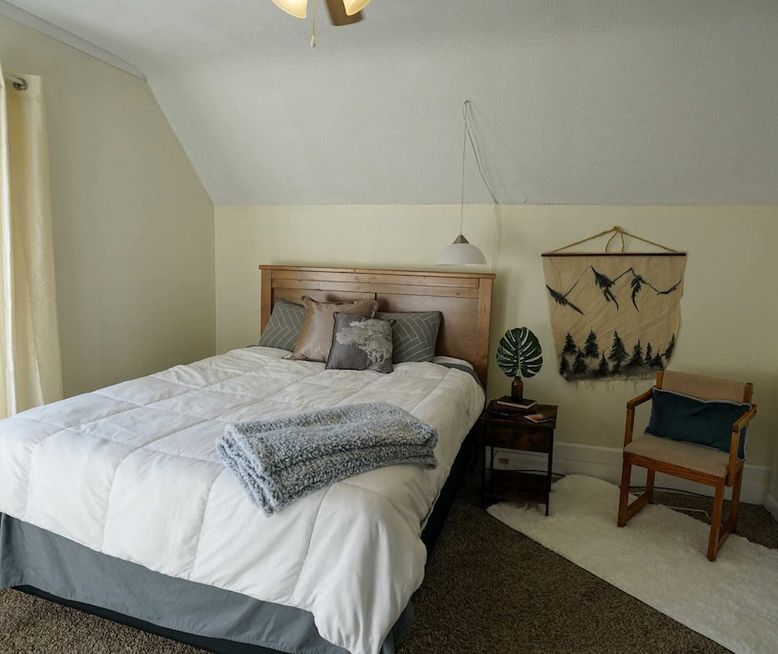 2 Bedroom Apartment near NDSU and Downtown Fargo
Listing titles:
2 Bedroom Apartment near NDSU and Downtown Fargo
Booking Estimator
Use this booking tool to understand exactly what you will pay to the host.
HiChee Tip: Did you know about 15% to 20% of what you pay goes to the travel agencies for their services, and is not paid to the host.
Share this with the host to find out how much of these service fees you could save.
2 Bedroom Apartment near NDSU and Downtown Fargo
This listing is not verified in HiChee.
How does it work?
*Estimated book direct is the lowest price of OTAs minus their service fees.
Community Book - Direct Links
These links are alternative ways to book this listing. These links have been suggested by our community and we have not verified their accuracy.
Summary:
Welcome the heart of Fargo! This apartment is located within walking distance of NDSU and features two bedrooms, one bathroom, a kitchen, and a living room, smart TVs in every bedroom and the living room as well as fast wifi. Great location with the amenities to make your stay comfortable.
The Space:
Two bedrooms with queen beds and smart TVs, one bathroom, a large kitchen with all of the cooking necessities, and a living room area with a couch and smart TV. This apartment is a unique space on the second floor of the building. Enjoy cooking in the kitchen and lounging in the living room.
The Neighborhood:
The apartment is in a 10-unit apartment building 2 blocks from NDSU. It's a quiet neighborhood with a mix of single-family housing and apartment buildings. NDSU is within walking distance and it's just a quick drive (or 20-30 minute walk) to Downtown Fargo!
Getting Around:
There is parking around the building if you have a car. Parking is free in the lot in front and the lot behind the building. the lots are first come first served. If there's no room in the lots, street parking around the building is free.
Interaction with Guests:
Your host will be available via Airbnb message, text, or phone call before, during, and after your stay :)
Save Even More Money On Your Next Vacation
35 great tips on planning, travel hacks, transportation savings, and cheap food and drink options!