Price Comparison Results
Airbnb • Vrbo • Booking.com • Direct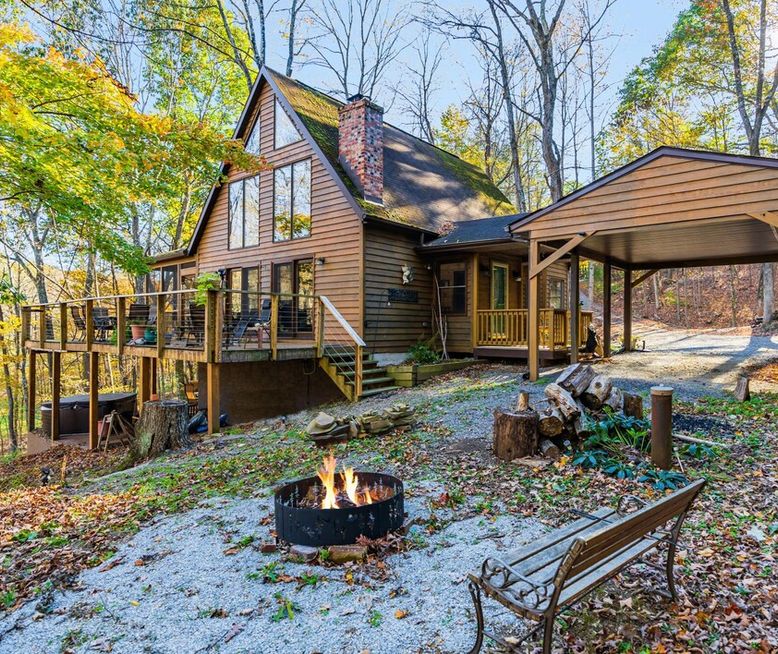 Private Creek, Hot Tub, Huge Deck at Chalet Cabin
Listing titles:
Private Creek, Hot Tub, Huge Deck at Chalet Cabin
Booking Estimator
Use this booking tool to understand exactly what you will pay to the host.
HiChee Tip: Did you know about 15% to 20% of what you pay goes to the travel agencies for their services, and is not paid to the host.
Share this with the host to find out how much of these service fees you could save.
Private Creek, Hot Tub, Huge Deck at Chalet Cabin
This listing is verified in HiChee.
How does it work?
*Estimated book direct is the lowest price of OTAs minus their service fees.
Summary:
Creekview Cabin is a secluded chalet cabin nestled in the West Virginia mountains, with everything you need for your getaway.
The highlights
- Relax in the outdoor hot tub (perfect when it's cold!)
- Splash around or enjoy a picnic & campfire down by Sleepy Creek (private frontage)
- Play pool and foosball in the gathering room
- Drive to downtown Berkeley Springs for amazing restaurants & shops
- Check out all the activities at nearby Cacapon State Park
Enjoy!
The Space:
Our spacious cabin is packed with amenities -- including direct access to the creek! -- and fun for couples, families or groups of friends.
The cabin includes:
- Three large bedrooms (first bedroom with queen bed and twin pull out, second bedroom with a queen bed, another with bunk beds and a futon)
- Three full bathrooms (and two with bathtubs)
- A large wrap-around deck overlooking the creek -- with a propane grill, screened-in porch, and hammock
- Outdoor hot tub perfect for relaxing
- Main room with lofted wood ceilings and a large stone fireplace (although we have central AC and heat too!)
- Fast, reliable WiFi that's good enough to stream movies and hold video calls
- Three smart TVs to stream your favorite shows (main room and basement) + DVD player
- Two gas fireplaces -- one in the main room and another in the rec room
- Two firepits for you to enjoy a campfire by the woods or by the creek (We do not guarantee firewood, but there may be firewood on your arrival depending on what was left by previous guests.)
- Fully-stocked kitchen with dishwasher, stove/oven, and microwave
- Basement rec room with a foosball and pool tables
We often take our two little kids and dog to the cabin with us, so we're very family- and dog-friendly. (Sorry, no other pets due to allergies.)
Just steps from the cabin is your own little oasis down by Sleepy Creek. While it's not deep enough for swimming, it's perfect for splashing around (and where the kids can hunt for frogs and crayfish). Enjoy lunch at the picnic table, or roast marshmallows around the firepit -- both right at the water's edge.
Beyond the cabin itself, we love how close to everything we are -- particularly the Great Cacapon River and Berkeley Springs. The Great Cacapon is fantastic for kayaking, canoeing, and fishing throughout the year. And the town of Berkeley Springs has been voted one of the top arts communities in the US; the shopping, spa, and restaurant scene does not disappoint! The local brewery (Berkeley Springs Brewing Company) and winery (Cold Run Valley Winery) are also right next door; we especially love the BBQ and beer at the brewery!
Guest Access:
You'll have the cabin and surrounding property to yourselves.
Interaction with Guests:
Tony can be reached via cell/text during your stay, and a property manager can be onsite for any issues that arise.
Save Even More Money On Your Next Vacation
35 great tips on planning, travel hacks, transportation savings, and cheap food and drink options!
About the host
for direct bookings or other property questions.