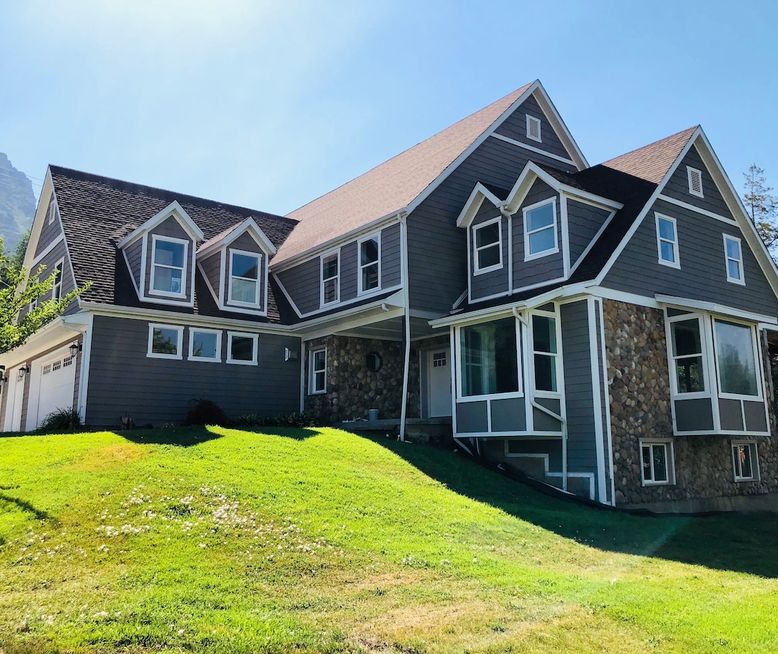 Large House Family/Groups! Retreats/Reunions!
Listing titles:
Large House Family/Groups! Retreats/Reunions!
Welcome to the Gathering House! With 7 bedrooms, 7 bathrooms and more than 16+ beds, there is room for your whole group!
...
Booking Estimator
Use this booking tool to understand exactly what you will pay to the host.
HiChee Tip: Did you know about 15% to 20% of what you pay goes to the travel agencies for their services, and is not paid to the host.
Share this with the host to find out how much of these service fees you could save.
Large House Family/Groups! Retreats/Reunions!
This listing is verified in HiChee.
How does it work?
*Estimated book direct is the lowest price of OTAs minus their service fees.
Amenities
Essentials (towels, bed sheets, soap, and toilet paper)
Welcome to the Gathering House! With 7 bedrooms, 7 bathrooms and more than 16+ beds, there is room for your whole group!
-3 Floors (no elevator)
-Gourmet Kitchen
-Large windows
- 1 Gig Fiber Optic internet
-Approx 7700 sq ft
-2 Washer/Dryer sets
-Off-Street Parking
7 bed/7 bathroom house. Contact us about the needs of your group.
Bed arrangements (*Please note these may change, so if exact arrangements are needed, please reach out):
- Master Bedroom: 2 kings, 2 twins
- 2nd- King, queen, twin
-3rd- King, queen, 2 twins (possible 3rd twin)
-4th-King, King, 2 twins (possible 3rd twin)
-5th- King, twin
-6th- King, twin
-7th (ground floor) - queen
---House Amenities---
-Everything was designed and decorated with your ease and comfort in mind
-Approx 7700 sq ft
-Easy and fast self check-in with secure keyless locks
-Lots of natural light from huge windows
-Free Fiber Optic WIFI and wired high speed internet
-Smart TVs ready to be logged in with your account (Disney+, Hulu, Netflix, etc)
-Dedicated HVAC system (air conditioning and heating)
-3 Dedicated on-demand tankless water heaters. Everyone gets a hot shower!
-Gorgeous original art and custom furniture throughout
---Bedrooms---
-Fresh clean linens
-Diverse selection of pillows for comfort
-King bed with pillow top mattress
-Iron and ironing board
-Lots of closet space and walk in closets
---Living Room---
-Huge oversized sectional couches for everyone to gather
-Large 2021 HDTV with HDMI
---Bathroom Layouts---
-Master bath- Luxurious soaker tub, walk in shower, beautiful custom marble tile
-2nd & 3rd bathrooms (upstairs with bedrooms 2-6)- tub/shower combo with large vanity
-4th bathroom (ground floor)- half bath with washer/dryer
-5th bathroom- ADA Roll-in/Walk-in shower, toilet, accessible sink, handrails, and with 7th bedroom
-6th & 7th bathrooms- Full bath and 1/2 bath located in the basement event room
-Stacks of freshly sanitized linens
-Hairdryer
---Kitchen---
-Dishes & cookware
-Coffee machine, blender, toaster, microwave
-Fridge with ice maker, dishwasher, disposal
-Large dining table
-Huge dining room
-Unbelievable granite surrounds!
---Kid-Friendliness---
Your little ones will love the little eave nooks and the closets that can easily become super cool forts!
The backyard is full of fun things to do but please make sure the kids are supervised around the pool (summer months- above ground portable pool).
--Home Office Amenities--
Office area located in the kitchen. Includes large desk
---House Amenities---
-2 New front load washer/dryers setsa wassa in building with detergent provided
-Private off-street parking is steps from the entrance to the house
-Huge ballroom in walk-out basement- perfect for the whole family to gather!
---Yard Amenities---
-2 bbq grills
-Gazebo
-Plenty of room for littles to run and play
-Depending on the season- an above ground pool
IMPORTANT:
---Guest Count---
We love families and groups! However, before booking a large group, you must reach out to us for us to adjust the pricing for your large group.
Sleep count must be honest. If it is discovered that you have not been honest with your count, your reservation may be terminated immediately without refund for unused nights or your deposit withheld.
---NO SMOKING OR VAPING---
Smoking or vaping in this home will result in a $1500 fine. Please do not try to cover with air freshener. I promise we can tell. ;)
---Event Policy---
We welcome families and groups, however we must be respectful of neighbors. No parties with non-booked guests (wedding receptions, etc).
---Parking---
No street parking. The property can fit about 6-8 cars (3 in the garage, 3 in the driveway and 2 on the gravel to the side. Contact us if you expect to have a lot of cars.
This is a completely private house. Private entrance with a keyless lock
Free laundry and wifi.
Please do not book if you intend on hosting a loud party.
We do not allow smoking or vaping in any form in the suites or anywhere on the grounds.
We ask that you be respectful of the house. We will ask you to be financially responsible for intentional damage to linens and furnishings.
No pets or emotional support animals of any kind.
Service dogs are welcome, but you must let us know before you book.
We try to be sensitive to those with chemical allergies and use only green and organic cleaning products.
We can not waive AirBnB fees, so please do not ask us to do so.
If any problems arise, we will do our best to take action ASAP.
Save Even More Money On Your Next Vacation
35 great tips on planning, travel hacks, transportation savings, and cheap food and drink options!
About the host
for direct bookings or other property questions.