Price Comparison Results
Airbnb • Vrbo • Booking.com • Direct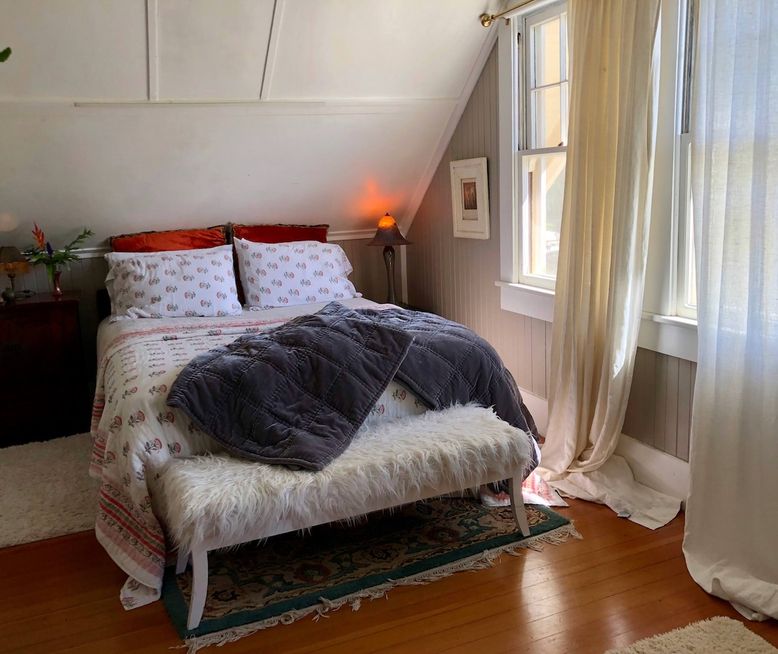 Private retreat bath and kitchen
Listing titles:
Private retreat bath and kitchen
PLEASE READ THE COMPLETE DESCRIPTION BEFORE BOOKING
...
Booking Estimator
Use this booking tool to understand exactly what you will pay to the host.
HiChee Tip: Did you know about 15% to 20% of what you pay goes to the travel agencies for their services, and is not paid to the host.
Share this with the host to find out how much of these service fees you could save.
Private retreat bath and kitchen
This listing is verified in HiChee.
How does it work?
*Estimated book direct is the lowest price of OTAs minus their service fees.
Amenities
Essentials (towels, bed sheets, soap, and toilet paper)
PLEASE READ THE COMPLETE DESCRIPTION BEFORE BOOKING
Our County of Maui BnB Permit is: BBPH 2020/0002
TA-185-566-0032-01
Our spacious retreat space is peaceful and quiet W/ private bath and kitchen. Upcountry Maui is close to famous beaches and stunning waterfalls. A great jumping off spot for the road to Hana or Haleakala crater. The central location provides shopping ,dining and hiking waterfalls and lots of nature right outside our door. Nothing is far on Maui.
All AirBnB Renters will have to accept a "Rental Agreement" prior to booking.
A beautiful home on the north shore of Maui built in 1929 featuring cozy designer beds with organic cotton sheets in a clean, well decorated room. The Mountain View Room is on the street side, if you have noise issues bring some earplugs or rent The Sunkist Seashell Room or Garden View Room at the rear of the house W/ private bath and kitchen. Maui is a tropical island. Hence, any folks very squeamish about a few mosquitoes or ants or other such critters, may want to rethink Hawaii
Our neighborhood is rural. There are acres of wide open spaces around us. Green and peaceful -everyone loves it here! Not what's expected of a resort destination like Maui. Just down the street is Haiku town where you'll find restaurants for breakfast, lunch and dinner as well as work-out weight training and yoga centers. The cycle shop in Makawao town offers rentals should you wish to see Maui from that perspective. You can even cycle down the volcano.
Our home is centrally located in close proximity to beaches and the nearby towns of Paia, Makawao, Haiku and not far from Pukalani. The airport is 15 minutes away - (6 traffic lights). Yoga and massage are available in the neighborhood. You will love the experience of living this close to nature and shopping at our local farmers markets for fresh, locally grown organic fruits, vegetables, hand crafts and much more.
We love our island and we're happy to share all of our favorite spots with you - often only locals know about. We are sure you will love Up Country Maui as well. We stay in a constant mind set of gratitude and celebrate all the gifts this island has to offer. We practice Aloha and give it freely. If you would like to experience an authentic visit to Maui, feel free to contact us.
We would like to remind our guests our home is located on the opposite side of the road when you see the mailbox with the house # 2719 plenty of parking once you pull in the driveway. All the mailboxes on our street are on the same side of the road it does not indicate the location of the house. WiFi is available from 6am to 10 pm. Mahalo!
You'll need a car for this propoerty location.
Guest interaction is as much or as little as you would like. Our place tends to attract friendly, caring people.
We are open to any conversation. We both have jobs outside of hosting guests so there are times we must move on to our work schedule. Interaction depends on the schedule and temperament of my guest. We're available and open, and invisible and quiet.
We love the openness and privacy of our neighborhood. We also enjoy the fact that when we look out our windows we see green trees and nature. A 6 ft rock wall surrounds our property which offers complete privacy and protection from the road or passersby. We never feel exposed. A short walk around our neighborhood you will see horses, cows and goats on the properties around us. A rural setting but conveniently located to so many hikes and waterfalls. Twin falls a very popular swimming pond is 15 minutes away. Some of our favorite restaurants in the area are Colleens and Nuka. We also have several food trucks down the street about 5-7 min in the Haiku cannery mall – 5 Minutes to Makawao Town for Italian, Mexican and Bistro restaurants as well at great retail shops.
Renting a car is the best way to visit Upcountry Maui and the North Shore.
Maui's public transportation is not the fastest way to travel. The bus routes are limited and because the island is spread out you will need your own car to get to all the luscious beauty you will want to experience while you are here.
You'll need a car for this propoerty location.
Ride share apps like UBER and LIFT are sometimes unavailavbe for Up Country Maui service - Average taxi cost can range from $60 th $90 from the airpot
Save Even More Money On Your Next Vacation
35 great tips on planning, travel hacks, transportation savings, and cheap food and drink options!
About the host
for direct bookings or other property questions.