Price Comparison Results
Airbnb • Vrbo • Booking.com • Direct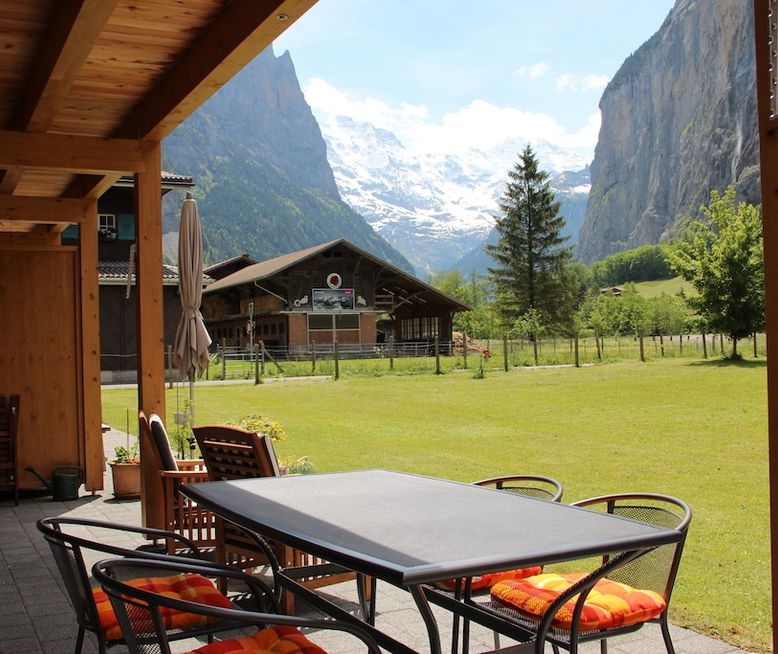 Beautiful Apt. in breathtaking Lauterbrunnen
Listing titles:
Beautiful Apt. in breathtaking Lauterbrunnen
Beautiful 2 Bedroom Apartment With Views Of The Spectacular Lauterbrunnen Valley
2 bedrooms, 1 bathroom, sleeps 4.
...
Booking Estimator
Use this booking tool to understand exactly what you will pay to the host.
HiChee Tip: Did you know about 15% to 20% of what you pay goes to the travel agencies for their services, and is not paid to the host.
Share this with the host to find out how much of these service fees you could save.
Beautiful Apt. in breathtaking Lauterbrunnen
This listing is not verified in HiChee.
How does it work?
*Estimated book direct is the lowest price of OTAs minus their service fees.
Community Book - Direct Links
These links are alternative ways to book this listing. These links have been suggested by our community and we have not verified their accuracy.
2 bedrooms, 1 bathroom, sleeps 4.
Set in the magical Lauterbrunnen valley with its 72 waterfalls, this lovely, modern, ground floor 2 bedroom apartment comfortably accommodates 4 people.
It has an open plan living/dining area with leather sofas and oak furniture, a modern, fitted kitchen with granite worktops and large French windows opening onto a private terrace with outdoor furniture for dining or relaxing looking across meadows down the beautiful valley.
*** No extra cleaning charges. ***
The main bedroom has a large double bed and ample wardrobe space, the second bedroom has twin oak beds and a wardrobe.
The bathroom has bath/shower, WC, basin and shaving point.
All rooms enjoy cosy, underfloor heating.
The apartment also has a ski room and parking.
Facilities include: free WiFi, cable television with international channels, DVD player with a selection of DVDs, dishwasher, washing machine, tumble dryer, microwave oven, a selection of games and books.
In winter, the free ski bus stops next to the apartment and gives access to both the Mürren/Schilthorn and the Wengen/Grindelwald/Kleine Scheidegg ski areas.
In spring, summer and autumn you can enjoy hiking through the glorious mountains or exploring the Berner Oberland's lakes and valleys. Whether you're looking for outdoor activities or simply relaxing in breathtaking surroundings, there is something for you.
Save Even More Money On Your Next Vacation
35 great tips on planning, travel hacks, transportation savings, and cheap food and drink options!