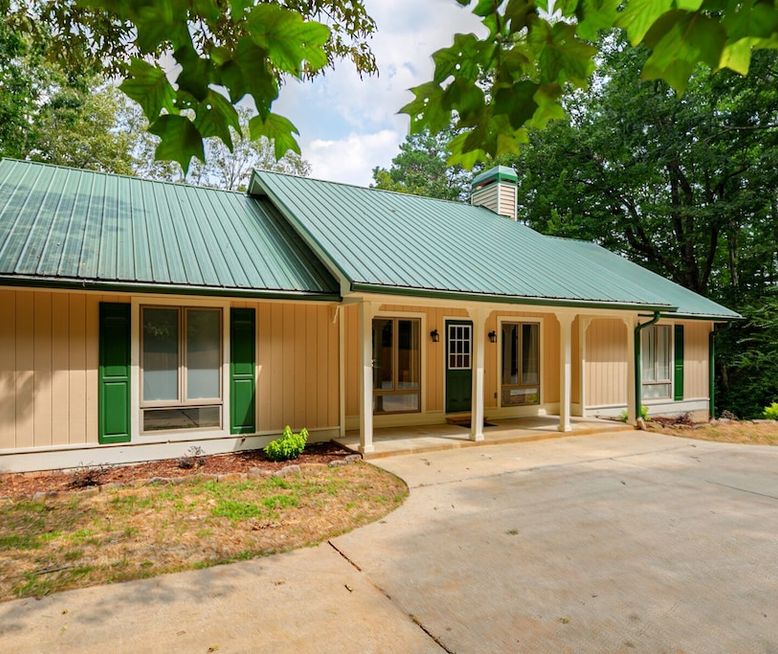 Alpine Ridge - Secluded & newly-restored golf cour
Listing titles:
Alpine Ridge - Secluded & newly-restored golf cour
Alpine Ridge - Secluded & newly-restored golf course retreat minutes away from
NOTICE: ALL INNSBRUCK PROPERTIES
...
Booking Estimator
Use this booking tool to understand exactly what you will pay to the host.
HiChee Tip: Did you know about 15% to 20% of what you pay goes to the travel agencies for their services, and is not paid to the host.
Share this with the host to find out how much of these service fees you could save.
Alpine Ridge - Secluded & newly-restored golf cour
This listing is verified in HiChee.
How does it work?
*Estimated book direct is the lowest price of OTAs minus their service fees.
NOTICE: ALL INNSBRUCK PROPERTIES
 Before booking a reservation at any of the Innsbruck Properties listed by Cabin Rentals of Helen, please be advised of the rules and regulations outlined below. These rules are strictly enforced. Any person in violation of these rules will be subject to immediate eviction of the property and subject to applicable fines and fees set by Cabin Rentals of Helen. 
THIS IS A GATED AND PEACEFUL COMMUNITY
If you are planning  a family reunion, large gathering, or any type of party, please consider other venues. 
DO NOT BOOK IN THE COMMUNITY IF YOU ARE NOT LOOKING FOR A PEACEFUL AND QUIET FAMILY SETTING. NO PARTIES ALLOWED
HITCHED TRAILERS- No Hitched trailers of any kind are allowed- You cannot enter through the guard gate with a trailer, even to unload. No boat trailers, boats, travel trailers, inoperative automobiles, campers.
BOUNCY HOUSES/INFLATABLES- No Bouncy Houses or Inflatables of any kind are permitted inside of Innsbruck or at any Cabin Rentals of Helen Property
NOISE ORDINANCE/QUIET TIME-
NO NOISE AFTER 10 PM. The Community strictly enforces a 10:00 pm to 7:00 am noise curfew. Noise over 70 dcb is subject to the Helen City noise ordinance. The Helen Police Department will address excessive noise of any kind including loud vehicles, talking or shouting loudly, or music emanating from any home, which results in complaints.
REGISTERED GUESTS
You are not allowed to have more than the registered 
guest at the home at any given time.
 VEHICLES AND PARKING
Only registered vehicles are permitted to be in the driveway at the property you have reserved. 
Parking is permitted in designated driveway spaces, as some homes have fewer than four available spaces. No street parking is permitted in the Innsbruck Community. All vehicles must clearly display an Innsbruck Rental Pass. Vehicles without proper identification will be required to leave the community immediately. 
IF YOU ARE IN VIOLATION OF ANY OF THESE RULES, Cabin Rentals of Helen reserves the right to contact Helen Police Department Immediately. Upon Helen PD being dispatched,  there will be an automatic  $250 fine for disturbing the piece. Cabin Rentals of Helen reserves the right to enforce immediate eviction of the property if the violation(s) are not resolved after the initial action is taken. 
Booking Notes:
21+ age requirement for lead guest. No exceptions. 
This property is not pet-friendly. No exceptions. 
Digital rental agreement will be required to sign and complete after property is booked.
Unwind at this accommodating family getaway located on the 18th fairway at Innsbruck Golf Resort; walking distance to Valhalla Spa. Minutes from everything in downtown Helen. "Alpine Ridge's" multi-level floorpan was thoughtfully designed with brand new furnishings and appliances, 2 living areas, a spacious game room with regulation-sized pool & poker tables, and multiple decks overlooking Innsbruck's golf course. Each bedroom is furnished with brand new linens and Smart TVs for streaming making "Alpine Ridge" the perfect home base for your next trip to the North Georgia Mountains.
Save Even More Money On Your Next Vacation
35 great tips on planning, travel hacks, transportation savings, and cheap food and drink options!
About the host
Northeast GA's premier vacation rental source since 2004.
for direct bookings or other property questions.