Price Comparison Results
Airbnb • Vrbo • Booking.com • Direct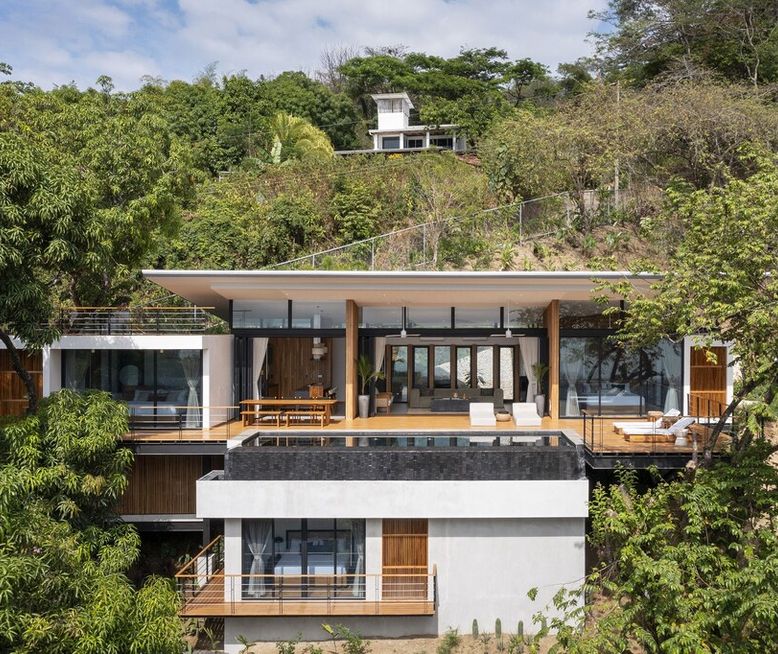 Modern Ocean View Villa North Santa-Walk To Surf
Listing titles:
Modern Ocean View Villa North Santa-Walk To Surf
Luxury modern Villa North Santa Teresa Walk To Surf
Villa el Mango is a brand new modern luxury Villa in northern Santa Teresa Beach, Costa Rica.
...
Booking Estimator
Use this booking tool to understand exactly what you will pay to the host.
HiChee Tip: Did you know about 15% to 20% of what you pay goes to the travel agencies for their services, and is not paid to the host.
Share this with the host to find out how much of these service fees you could save.
Modern Ocean View Villa North Santa-Walk To Surf
This listing is not verified in HiChee.
How does it work?
*Estimated book direct is the lowest price of OTAs minus their service fees.
Community Book - Direct Links
These links are alternative ways to book this listing. These links have been suggested by our community and we have not verified their accuracy.
Villa el Mango is a brand new modern luxury Villa in northern Santa Teresa Beach, Costa Rica.
This three level dramatic luxury villa was finalized in April 2021. It is built on a steep hill in a safe neighborhood in the northern part of Santa Teresa and has a security guard living on property.
Amongst all the various trees and plants the villa is built on beautiful mango trees surrounds the villa giving it the name 'Villa el Mango.' During your stay you will enjoy tasty mangos from the property.
It's only 5 minutes walking distance to the beautiful white sand beaches and world-class surf breaks of Santa Teresa and to the main road of Santa Teresa with cafes, shops, supermarkets, and restaurants. The villa has a very central location.
The access road to the villa is paved and you do not need a 4x4 car to access it.
It is a very quiet and safe neighborhood. There are several vacation homes around and families living peacefully and quietly.
Villa el Mango is a 200sqm villa with 4 spacious master bedrooms with king size beds and en-suite bathrooms (accommodates up to 8 guests). Each master bedroom has a private terrace to secure extra privacy for the guests.
Three of the master bedroom faces the ocean the fourth master bedroom faces the jungle and has a larger terrace.
The master bedrooms are all equipped with high quality beds and with organic cotton bedsheets you will sleep like a baby.
On the entry floor of the house, there are 3 master bedrooms with en-suite bathrooms, half-bath for guests in the common area, living room with TV, fully equipped kitchen, outdoor dining area hosting 14 people, sun beds, lounge beds and majestic infinity-edgy saltwater pool all facing the ocean, and the backyard facilities includes BBQ and chill zone.
The fourth master bedroom with en-suite bathroom is located on the lower floor and faces the ocean(more private). The underground parking is spacious and accommodates 2 cars and 4 motorbikes/ATV's.
On the top floor there is an outdoor terrace which can be transformed into a yoga deck, meditation space, chill zone, or another privacy area.
The Villa features sweeping 180-degree views of the spectacular cobalt-blue Pacific Ocean and jungle. Enjoy the most beautiful sunsets in the house with a cold tropical drink on the terrace or from the open fully-equipped modern gourmet kitchen while cooking.
The kitchen is equipped to make you feel like home; with a coffee maker for your AM coffee, blender for your smoothies etc.
The backyard facilitates a BBQ grill as well as lounge chairs.
The Villa accommodates all kinds of moods; from morning meditation on the upper deck to hosting friends for sunset cocktails or mango smoothies from the garden.
Built with clean, modern, European design and high-end finishes, the open floor plan connects the interior to the outdoors with floor-to-ceiling windows and folding glass doors. Seamless indoor and outdoor lounging and dining spaces let you fully enjoy tropical living. A teak wood deck surrounds the long, infinity-edge pool, and tropical gardens and trees blend harmoniously into the home's design.
Villa el Mango has ceiling fans and A/C provide cooling ventilation in the entire villa. The Villa can be fully closed off when not wanting the sea breeze.
Here, you have a modern luxurious vacation vibe of relaxation, tranquility, breathtaking sunsets, and privacy that will melt away any stress. Villa el Mango is a new hidden gem in Santa Teresa.
Save Even More Money On Your Next Vacation
35 great tips on planning, travel hacks, transportation savings, and cheap food and drink options!