Price Comparison Results
Airbnb • Vrbo • Booking.com • Direct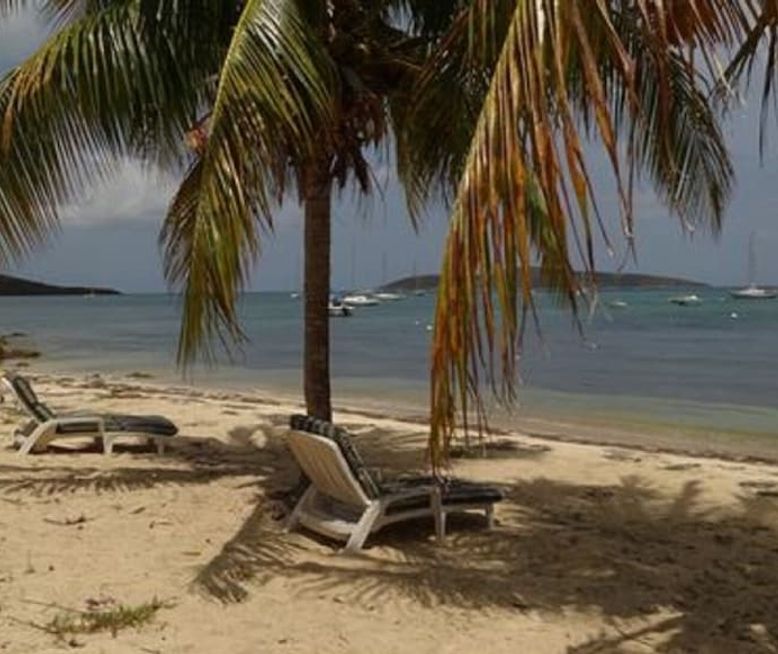 Holly's Beach Folly - Amazing Waterfront Villa, Sandy Beachfront, Pool, East End
Listing titles:
Holly's Beach Folly - Amazing Waterfront Villa, Sandy Beachfront, Pool, East End
Totally relax, unwind, and breathe while listening to the sound of the waves at picturesque Holly's Beach Folly.
...
Community Book - Direct Links
These links are alternative ways to book this listing. These links have been suggested by our community and we have not verified their accuracy.
Totally relax, unwind, and breathe while listening to the sound of the waves at picturesque Holly's Beach Folly.
This exquisite location, directly on the beach with accessible water (for swimming, snorkeling, paddle boarding, sailing, kayaking, fishing, and more) and right across the bay from Buck Island, is privately nestled next to the St. Croix Yacht Club on the quiet East End. There are uninterrupted water views from the main, open concept living area of the house, the upper floor bedroom suite with deck (reached by a circular staircase), and from the wrap around deck by the house entrance. Sitting on the wide, outside galley next to a locally artist-painted blue vinca wall, around one of the bar-height tables on swivel chairs, you can enjoy your morning coffee, a meal, snacks, beverages, read, or enjoy watching soaring pelicans, lazy sailboats (or sometimes sailboat competitions!), listen to the singing waves, feel the breezes, and soak in the sun. The free-form pool is a few steps below this deck and surrounded by native vegetation that attracts sugar birds (bananaquits), hummingbirds, butterflies, and song birds. As you relax in one of the several lounge chairs around the pool, you'll be lulled by the sound of the waves and wrapped in complete privacy. Feeling adventurous? A few steps down and over the grassy front yard, and you're on your own sandy beach where you can easily play in the sand or just sit in the Sea. You can snorkel, scuba, kayak, swim, or fish right off the beach in Teague Bay, which is a protected area, and where you often see conch and local starfish, sea turtles, local fish, and sometimes very large tarpon which swim close to the shore (and are also protected). Holly's is elevated above the level of the beach so there are about 10 steps leading up to the house and also about 10 steps down to the beach.
In the house, there are two bedroom suites on either side of the open concept living room, dining room, kitchen, and laundry area. The bedroom on the right features a king-sized bed and an outstanding rock wall. The bedroom on the left of the entrance can offer either a king-sized bed or two twin beds. Both bedrooms have a full-ensuite bathroom. The upstairs suite has a king-sized bed, a jetted deep soaking tub with a garden view in the large bathroom, along with double sinks, and a generous, walk-in, fully tiled shower. The lovely deck off this bedroom overlooks the Sea and with the large double doors open in the evening, you can listen to the waves as you fall easily to sleep! Spectacular sunrises and sunsets reflecting over the water are lovely to observe here as you privately welcome the day with a cup of coffee or reflect on the the day with a glass of wine.
On the main floor, the dining room showcases a locally painted mural of life in St. John, and easily accommodates 8 diners. The modern, fully appointed kitchen with granite countertops has a dishwasher, along with a gas stove, refrigerator, microwave, and a solid mahogany back door which opens to a small walkway area with an outdoor, propane, barbecue grill. There is a laundry room with a washer and dryer for your use, off the kitchen and dining room. Next to the dining room is the great room featuring a rock wall back-drop, a large, wrap around couch, several chairs and lamps, a TV, DVD player, Wifi, and other electronics, puzzles, cards, games, and a small library. Extra tables are in the living room to catch your towels, sunscreen, beach finds, maps, do puzzles, or to just sit by and enjoy the view.
There is a spectacular Castle up on the mountain top across the street that you can see from the living room, twin bedroom, and the front deck. If you like to jog or hike, you can just go out your front door and along Mooring Road or drive about a mile to Cramer's Park, on the way to Point Udall (eastern-most point of the United States), park and you can be on a fairly flat, seldomly used black-topped road. There you will also see a giant satellite dish, 1 of very few in the world, called the Very Long Baseline Array (VLBA) which is the sharpest telescope on Earth or in Space. You will have access to Isaac's Bay and Jacob's Bay (in that area) which have great hiking trails to spectacular beaches and snorkeling where you will most likely be the only people there.
While you are about 15 minutes from Christiansted at this location, you do have wonderful restaurants (Duggan's, The Blue Water Terrace, The Cultured Pelican, and The Divi Starlight), a Casino, and a golf course within a mile or two and a nice mini-market gas-station (Ziggy's) less than 5 minutes away. From the Yacht Club you can charter a boat for a full or half day of sailing and snorkeling at Buck Island, or rent a day-sailer. You can also choose a deep-sea fishing expedition, go inshore fishing, rent a kayak, go windsurfing or paddle boarding, or horseback riding by calling some of the local businesses on your brochures or listed in St. Croix This Week, just to name a few other possible options.
This is just a lovely oasis in the midst of the hustle and bustle of everyday life where you can lean back and let go of all your cares and worries. Holly's Beach Folly is waiting to welcome you with open arms and help you enjoy the vacation of your dreams.
Save Even More Money On Your Next Vacation
35 great tips on planning, travel hacks, transportation savings, and cheap food and drink options!