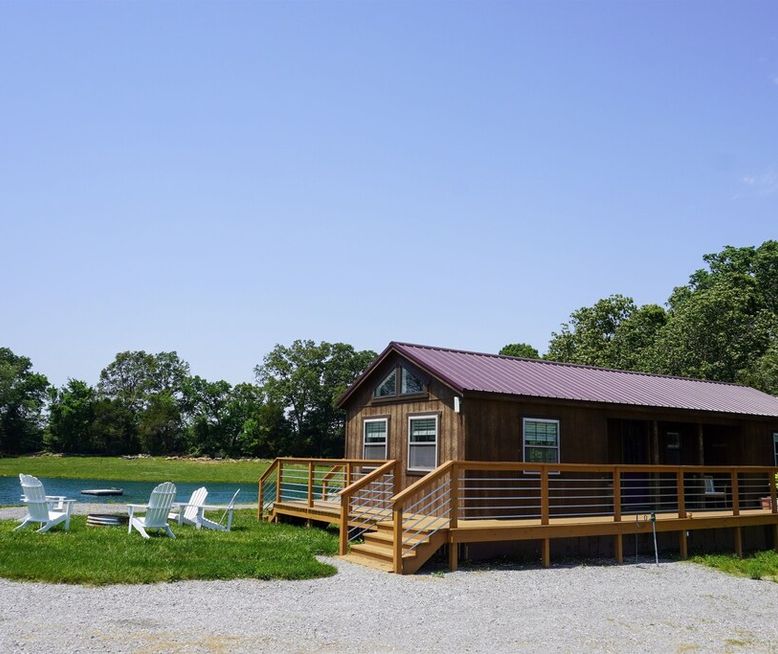 Luxe Micro Cabin w/Water Overlook | Near hiking &
Listing titles:
Luxe Micro Cabin w/Water Overlook | Near hiking &
Luxe Micro Cabin w/Water Overlook | Near hiking & wineries
Luxury Micro Cabin Overlooking Water
...
Booking Estimator
Use this booking tool to understand exactly what you will pay to the host.
HiChee Tip: Did you know about 15% to 20% of what you pay goes to the travel agencies for their services, and is not paid to the host.
Share this with the host to find out how much of these service fees you could save.
Luxe Micro Cabin w/Water Overlook | Near hiking &
This listing is verified in HiChee.
How does it work?
*Estimated book direct is the lowest price of OTAs minus their service fees.
Luxury Micro Cabin Overlooking Water
This luxury studio cabin is the newest addition to Dam Near Lake of Egypt Cabins (a cheeky name for a surprisingly delightful experience). Our newest cabin has 1 queen, 1 twin Murphy bed and 1 bathroom. A thoughtful and well-designed 600 square feet of living space makes it an ideal accommodation choice for a couple looking for the ultimate southern Illinois experience.
Sleeping Arrangements:
* 1 Queen Bed
* 1 Sleeper Sofa
* 1 Twin Murphy Bed
Amenity Highlights:
* Smart TV
* Complimentary WIFI
* Charcoal Grill (we do not provide charcoal)
* Firepit (firewood is located onsite)
* Water views from cabin
* Deck overlooking water
* Personal Recommendations of things to do and places to go
* Pet Friendly- $30 per pet, per stay
* Beach with Paddle Boards on site
Location:
> 5 miles from Interstate 57, making travel easy and accessible.
> 1/2 mile from the nearest boat ramp on Lake of Egypt and have ample space to accommodate your boat trailer.
> 15-minute drive to wineries, Shawnee National Forrest, Ferne Clyffe State Park, and Tunnel Hill Bike Trail. It is no doubt the perfect place for your getaway!
"Know Before You Go"
‣ Rental agreement and $300 security deposit required after booking.
‣ Visitors: not staying overnight are welcomed, loud, disruptive parties are not.
‣ Check out instructions: We ask that you wash your dishes and pick up any trash left outdoors including cigarette butts
‣ BYO Beach Towels: There is a pond/beach area on site. We only provide bath towels.
‣ Located 1 mile from Lake of Egypt Dam, Pyramid Acres Marina, and Mack's Marina
‣ Total of 3 cabins and 1.5 acre pond sits on 5 acres behind our home estate, separated by a privacy fence.
‣ Our Great Dane, Rocco, and lab mix, Ariel, greet guests on occasion.
‣ Firewood: We provide firewood.
‣ Inventory: We provide a "starter package" of inventory for our cabin: 3 rolls of T.P. and 1 full roll of paper towels.
‣ House Manual: Our house manual is 100% online.
Live music plays on weekends at the local bait store and Pyramid Acres Marina during lake season- it carries across the field to the cabins.
PET POLICY
$30.00 pet fee is applicable, per pet, per stay.
Save Even More Money On Your Next Vacation
35 great tips on planning, travel hacks, transportation savings, and cheap food and drink options!
About the host
Veteran-Owned, Woman-Owned vacation rental management company specializing in unique, boutique and luxury short term rentals in beautiful Southern Illinois
for direct bookings or other property questions.