Price Comparison Results
Airbnb • Vrbo • Booking.com • Direct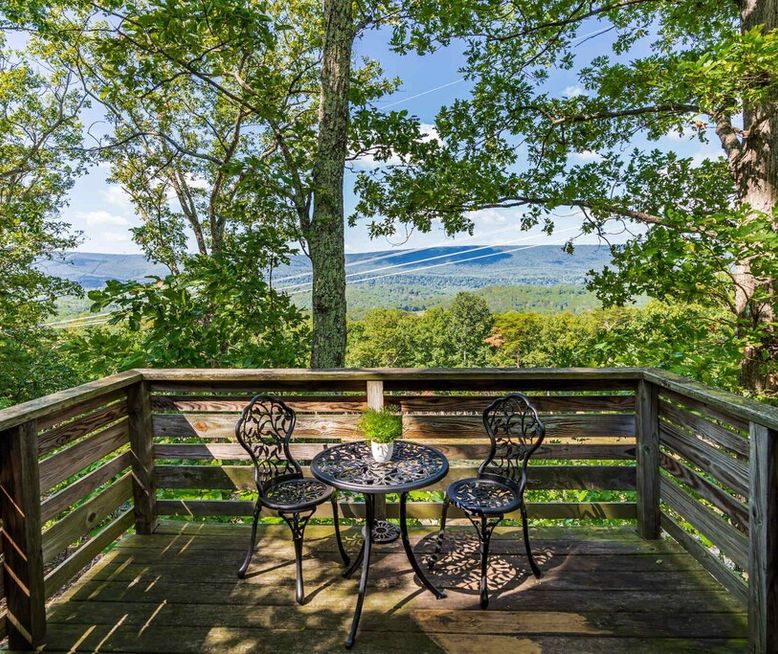 Mountain Views! Hot Tub, Deck/Grill: A-Frame Cabin
Listing titles:
Mountain Views! Hot Tub, Deck/Grill: A-Frame Cabin
Booking Estimator
Use this booking tool to understand exactly what you will pay to the host.
HiChee Tip: Did you know about 15% to 20% of what you pay goes to the travel agencies for their services, and is not paid to the host.
Share this with the host to find out how much of these service fees you could save.
Mountain Views! Hot Tub, Deck/Grill: A-Frame Cabin
This listing is verified in HiChee.
How does it work?
*Estimated book direct is the lowest price of OTAs minus their service fees.
Summary:
Hawk's Nest is a cozy mountain-top cabin with breathtaking views and everything you need for your West Virginia getaway.
The highlights:
- Relax in the outdoor hot tub!
- Grill on the deck or relax on your balcony
- Cook s'mores around the fire pit
- Stream movies or video calls on the fastest WiFi you can get in the mountains
- Drive 10 mins to Cacapon State Park for hiking & golf -- or 20 mins into Berkeley Springs for dining & shopping
Enjoy!
The Space:
Our mountain-top retreat is packed with amenities and fun for couples, families or small groups of friends.
The cabin includes:
- Outdoor hot tub perfect for relaxing
- 2 bedrooms (one with a queen bed, the other with two twin beds) + a pull-out sleeper sofa downstairs (it's actually very comfortable!)
- A large deck with a propane grill and stunning views
- A private smaller deck/balcony upstairs off the bedroom – perfect spot to curl up with a cup of coffee in the morning
- Fast WiFi that's good enough to stream movies and hold video calls
- Fully-stocked kitchen with a stove/oven and microwave
- AC units to keep you comfortable
- Wood fireplace to keep you cozy at night
- Outside fire pit with seating for the whole gang
We often take our two little kids and dog to the cabin with us, so we're very family- and dog-friendly.
One thing to note: about 100 yards off of the back deck are high-voltage power lines that you can see through the trees. There's no safety issue or anything, but wanted to make sure you're aware.
Beyond the cabin itself, we love how close to everything we are -- particularly Great Cacapon State Park and Berkeley Springs. The park is free to enter and has miles of hiking trails, a beach and small lake, golf course, horse stables, and a clay shooting range. And the town of Berkeley Springs has been voted one of the top arts communities in the US; the shopping, spa, and restaurant scene does not disappoint!
Save Even More Money On Your Next Vacation
35 great tips on planning, travel hacks, transportation savings, and cheap food and drink options!
About the host
for direct bookings or other property questions.