Price Comparison Results
Airbnb • Vrbo • Booking.com • Direct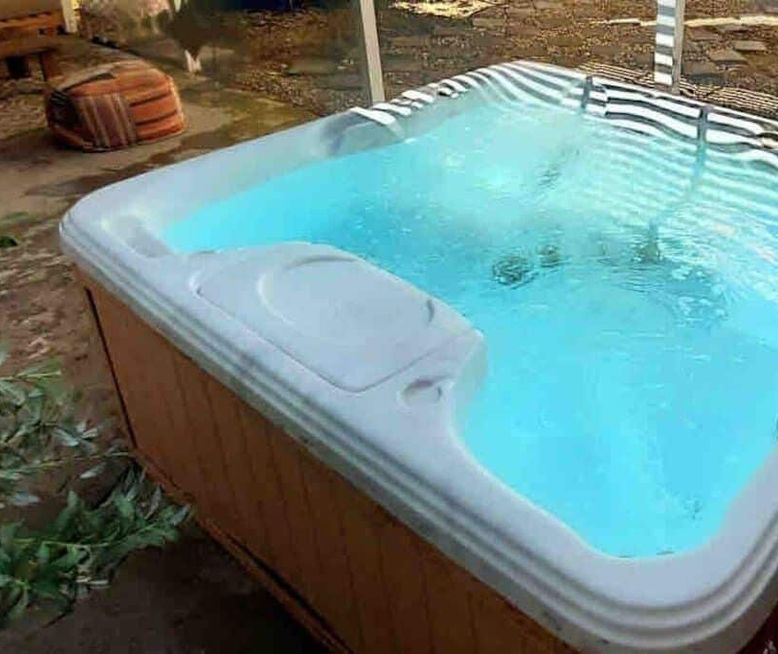 Spa-Time in The Desert, StayCation Rest & Relax
Listing titles:
Spa-Time in The Desert, StayCation Rest & Relax
Spa-Time in The Desert, StayCation to Rest & Relax
Booking Estimator
Use this booking tool to understand exactly what you will pay to the host.
HiChee Tip: Did you know about 15% to 20% of what you pay goes to the travel agencies for their services, and is not paid to the host.
Share this with the host to find out how much of these service fees you could save.
Spa-Time in The Desert, StayCation Rest & Relax
This listing is verified in HiChee.
How does it work?
*Estimated book direct is the lowest price of OTAs minus their service fees.
Summary:
Kick back and relax in this calm, stylish space.
Get out of Town and into Relaxation Mode you deserve it.
The Space:
Super Easy Self Check-In
Free Wi-Fi (blazing fast) 300Mbps
Free Parking (Driveway & street)
Free Washer & Dryer
Free Propane & BBQ Grill
Free Streaming Entertainment:
YouTubeTV, Disney+, Netflix, & Prime Video
Enjoy comfy beds & soft pillows, Flat SmartTV's
Additional fees applies:
*Early Check-In $79
*Late Check-Out $79
Pet fee $59
*Must be requested and approved 48hrs prior to check -In!
Guest Access:
You'll have the entire place to yourselves.
5 min. drive to Vons Grocery Store.
1 min drive to DHS Rotary dog park
The Neighborhood:
Located in the Spa Zone of Desert Hot Springs, nestled in the Mountain in a quiet neighborhood.
The house is a:
20 min drive from Palm Springs Airport
21 min. drive to Downtown Palm Springs
39 min drive to Joshua Tree
35 min to Coachella / Stagecoach Festivals
28 min drive to Cabazon Outlets
29 min drive to Indian Wells Tennis Garden
Getting Around:
It's recommended you bring your own transportation.
We have FREE parking in our garage & driveway.
Other Things to Note:
Additional rules
EARLY CHECK-INS
Are not guaranteed. Airbnb allows you to choose a preferred check in time, but it is ultimately up to the host to approve any check-ins before 3pm. An accepted request to book does not mean your early check-in time was approved. You will need to send us a message asking us if you can check in early.
LATE CHECKOUTS
must be approved by the mgt. team. If you stay past your 11am check out time without approval, you will automatically be charged for the next nights' stay at the listing's full price.
PACKAGES
We do not allow guests to order mail/packages to this location for privacy reasons. If you attempt to have something delivered to this address, it will be rejected and we're not held responsible for its whereabouts.
MAINTENANCE
We ask that all our guests are patient and understanding in regards to this. If a previous guest has damaged something minor and we were unable to fix it before check in, it will be reported to the management staff, but it is dependent on the maintenance team's schedule. Examples: blinds, curtains, and lightbulbs fall under the "non-emergency" maintenance category and won't be completed until they've addressed any emergency requests around the property first.
PETS
Pets are welcomed - Pre-approval & pet fee Req. (a violation of this rule will incur a fee equal to deposit).
KEYS/PARKING PASS
Not Applicable
SMOKING
This is a non-smoking property. This includes vapes/e-cigarettes. Breaking this rule will result in a $499 fine and potentially the additional cost that is incurred by losing the next guest's reservation because we cannot eliminate the odor in time for the next booking.
PARTIES
The city and host enforces a strict no-parties/noise violation policy. This includes all Airbnb guests as well. If you throw a party, trash the space, damage the unit, disrespect the property, or have a gathering with extra guests that are not reported in your initial booking, you are breaking the rules and will be fined $999.
CLEANING
Our cleaning fee is based on a courteous guest (e.g. someone who cleans up after themselves, puts dishes in the dishwasher, towels in the washer, leaves the place as they found it, etc.). If the housekeeping crew discovers an unreasonable mess post-checkout, we will charge an additional fee of $199.
EXTRA TOWELS/LINENS
Please understand and accept that our housekeeping staff needs to cover a great number of units per day and within a short window of time. To accommodate the busy schedules, they often need to leave the CLEAN towels drying in the dryer as they move on. If you do not see enough towels/linens for you when you arrive, please check the dryer.
By booking this unit, you have read, understood, and agreed to all these house rules.
SECURITY
Video and Audio recording is place in front facing of the house for security.
LASTLY
We reserve the right to refuse accommodation or demands from rude, disrespectful, and/or discourteous guests. We will not hesitate to terminate your stay at our discretion if you continue to harass/verbally abuse our staff. Security Cameras are recording audio and video front of the house for safety and security.
Guest Interaction
Host and staff is available to address pressing issues promptly.
Interaction with Guests:
I give my guests their privacy & space. But I'm available for urgent matters.
Save Even More Money On Your Next Vacation
35 great tips on planning, travel hacks, transportation savings, and cheap food and drink options!
About the host
Coachella Vacation Homes LLC. Providing Priceless Memories for your desert vacation for you and your loved ones.
for direct bookings or other property questions.