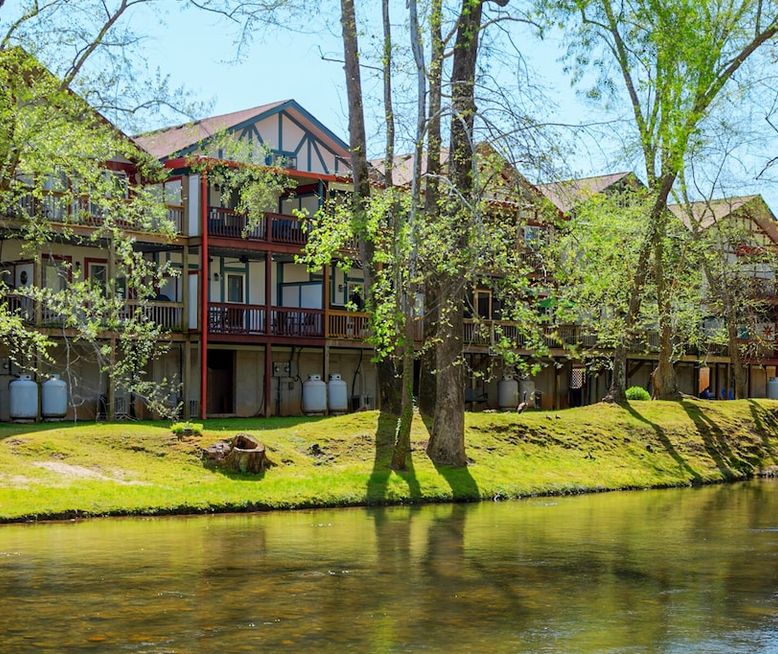 Chattahoochee Breeze - Cozy riverfront condo with
Listing titles:
Chattahoochee Breeze - Cozy riverfront condo with
Chattahoochee Breeze - Cozy riverfront condo with 2 decks overlooking river in
Booking Estimator
Use this booking tool to understand exactly what you will pay to the host.
HiChee Tip: Did you know about 15% to 20% of what you pay goes to the travel agencies for their services, and is not paid to the host.
Share this with the host to find out how much of these service fees you could save.
Chattahoochee Breeze - Cozy riverfront condo with
This listing is verified in HiChee.
How does it work?
*Estimated book direct is the lowest price of OTAs minus their service fees.
House Rules: 
This property is not pet-friendly. No exceptions.
Digital rental agreement will be required to sign and complete after property is booked.
Georgia fishing license required for fishing on the property. Licenses can be purchased online for as low as $5/day.
This is it: your perfect Helen vacation spot! Located near downtown Helen with 2 decks overlooking the beautiful Chattahoochee River, you are close to everything at this condo. You can easily walk to Downtown Helen as it's about 1 mile.  
You are in the heart of all Helen has to offer. In the summer, you can walk to the access location for the Chattahoochee River Tubing. When you get back from tubing, grab a bite at the North Georgia BBQ on your way back to the condo, or choose from one of the many other restaurants nearby.
Sit out on the deck and enjoy the peacefulness as you watch the river flowing by. Grill out on the provided grill while you enjoy a glass of wine from one of our local wineries. There is so much to see and do in Helen. For the kids (and adults), there is the Alpine Coaster and several locations to play mini golf. Enjoy strolling the streets of Helen - whatever the season - and do some shopping or grab a funnel cake.
Helen is a great location for family fun anytime of year. Come & visit during Oktoberfest where you can try German foods & beer, listen to authentic German music, and have the time of your life. If you prefer to enjoy nature and the more serene side of the area, there are some amazing hiking trails around Helen and outstanding waterfalls: Anna Ruby Falls near Unicoi State Park, Duke Creek Falls, or Raven Cliff Falls. There is something for everyone in Helen; make it your next vacation!
Save Even More Money On Your Next Vacation
35 great tips on planning, travel hacks, transportation savings, and cheap food and drink options!
About the host
Northeast GA's premier vacation rental source since 2004.
for direct bookings or other property questions.