Price Comparison Results
Airbnb • Vrbo • Booking.com • Direct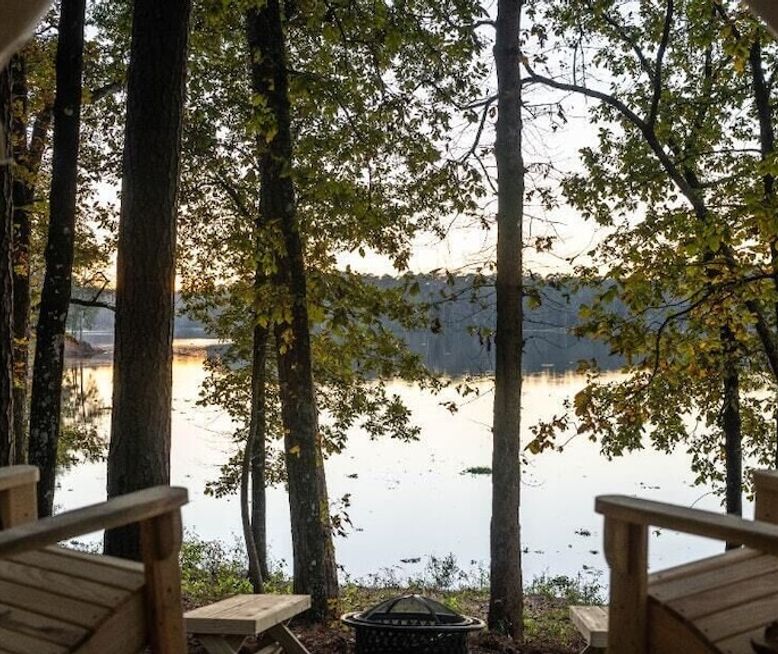 Comfy and Cozy Tent on Tranquil Lake Tangipahoa
Listing titles:
Comfy and Cozy Tent on Tranquil Lake Tangipahoa
Tentrr State Park Site - Mississippi Percy Quin State Park - Eastside Lakeview C - Single Camp
Tentrr State Park Site - Mississippi Percy Quin State Park - Eastside Lakeview B
Booking Estimator
Use this booking tool to understand exactly what you will pay to the host.
HiChee Tip: Did you know about 15% to 20% of what you pay goes to the travel agencies for their services, and is not paid to the host.
Share this with the host to find out how much of these service fees you could save.
Comfy and Cozy Tent on Tranquil Lake Tangipahoa
This listing is not verified in HiChee.
How does it work?
*Estimated book direct is the lowest price of OTAs minus their service fees.
Community Book - Direct Links
These links are alternative ways to book this listing. These links have been suggested by our community and we have not verified their accuracy.
Summary:
Located within 1.5 hours of Jackson and Baton Rouge, and less than 2 hours from Hattiesburg and New Orleans, Percy Quin State Park offers 1700 acres to explore and a serene lake where campers can fish, boat and waterski. It is also known for Quail Hollow, its 18-hole championship golf course. Loblolly pines, stately magnolia trees, rolling hills and a year-round mild climate await park visitors.
Campers looking for some exercise can explore the 4-mile nature trail and McComb is also just a few miles away and has wonderful restaurants to enjoy. Other recreation amenities include 5-lighted tennis courts, an Olympic-sized swimming pool, a playground and a boat launch. The marina at Lake Tangipahoa sells supplies for anglers and boaters. Fishing is a popular activity at the lake and a modern fish cleaning station with filet boards is provided. Largemouth bass, crappie, breem, redear sunfish and channel catfish are stocked regularly.
Tentrrs' drive-in campsites at Percy Quin are located approximately 1 mile from the park entrance and are easy to access for families with young children or campers with limited mobility. You will be parking in a parking lot approximately 50 ft from your campsite.
Eastside Lakeview B is a partially shaded site with peaceful views of Lake Tangipahoa. Your campsite features a 10 x 12 platform tent with a queen bed as well as a pop-up tent that can accommodate 4 additional campers. A picnic table, firepit and two Adirondack chairs are also included. Campers will have access to modern bathhouses for showers and restroom facilities.
The Space:
A perfect weekend getaway for residents of Jackson, Baton Rouge, Hattiesburg and New Orleans - fish, boat and golf.
Other Things to Note:
- Pack your own food, water, firewood, bedding, bug spray and flashlights
- There is no electricity, AC, or heater at your Tentrr site, pack accordingly
- Anything you pack in, you must pack out. This is "leave no trace" camping and all sites will be inspected for cleanliness and damages before the next camper
- All trash MUST be deposited in the designated trash receptacle that is labeled on the map.Please notes : If you do not follow this rule, you will be charged a cleaning fee of at least $50
- Pets are allowed. Please keep all pets on leashes(we recommend 6 ft), and DO NOT let your pets near or swim in any bodies of water.
- Please remember to respect and keep your distance from our wildlife in the park. Feeding any wildlife is prohibited. Be aware and watch all surrounding areas when going off trail.
Save Even More Money On Your Next Vacation
35 great tips on planning, travel hacks, transportation savings, and cheap food and drink options!