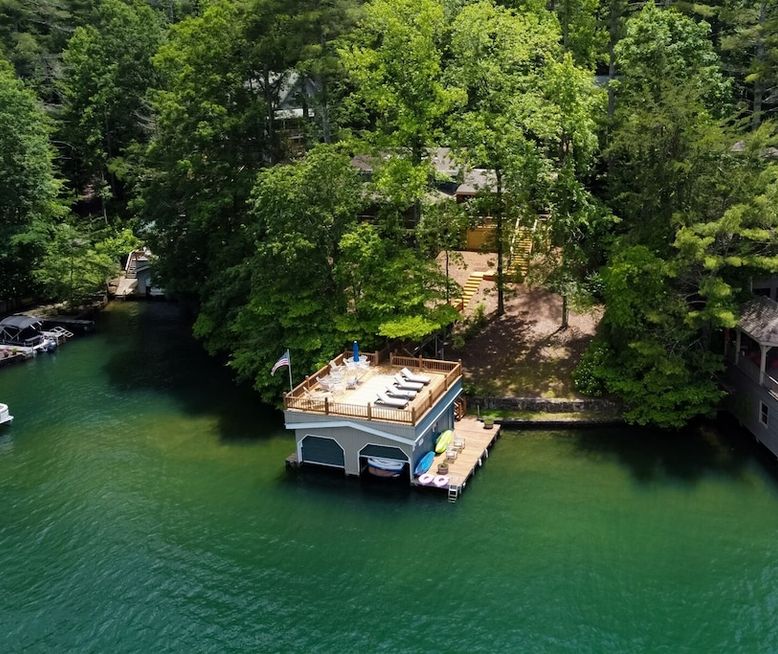 Burton Bass Lodge - Rare, renovated family retreat
Listing titles:
Burton Bass Lodge - Rare, renovated family retreat
Burton Bass Lodge - Rare, renovated family retreat in Murray Cove, Lake Burton
Booking Estimator
Use this booking tool to understand exactly what you will pay to the host.
HiChee Tip: Did you know about 15% to 20% of what you pay goes to the travel agencies for their services, and is not paid to the host.
Share this with the host to find out how much of these service fees you could save.
Burton Bass Lodge - Rare, renovated family retreat
This listing is verified in HiChee.
How does it work?
*Estimated book direct is the lowest price of OTAs minus their service fees.
House Rules:
30+ age requirement for lead guest. No exceptions. 
This property is not pet-friendly. No exceptions. 
Digital rental agreement will be required to sign and complete after property is booked. 
Firewood not supplied. Firewood not allowed in the gas fireplace.
This property is located on a graded, gravel driveway. Most vehicles will be fine, especially FWD vehicles. Vehicles with extra low suspensions may have an issue. 
Georgia fishing license required for fishing on the property. Licenses can be purchased online for as low as $5/day.
Boat not supplied. Rentals available at LaPrade's Marina.
Visit this truly classic lakehouse located on Lake Burton. Modern renovations give this 70s-built home a nostalgic summertime vibe. This property is nestled in Murray Cove with calm waters and peaceful sounds of the lake. Large vaulted wood ceilings and bright windows fill the home with ambient light, and the open layout provides a perfect gathering space for families. Large decks including a screened-in portion and covered outdoor patio with comfortable seating make it easy to enjoy the surrounding scenery.
This home features a spacious open layout with high vaulted ceilings, a stone wood-burning fireplace, and large beams and windows. The four large bedrooms provide 3 king beds and a bunk room that can easily accommodate groups and families. New renovations including vintage light fixtures, stylish furniture, and bright paint give this classic lakehouse a modern rustic feel. 
The boathouse deck features plenty of seating including sun-lounger chairs and a patio table with an umbrella. Ideal for sunbathing, bbq, swimming, fishing, and enjoying the idyllic scenes of Lake Burton. There are 3 kayaks provided for guest use. The boat is not available, but rentals are available at LaPrade's Marina less than 10 minutes away. 
Please note: Lake Burton's water levels are temporarily lowered during the following months (Fall '21-Spring '22):
November 1, 2021 - Lake starts down gradually from Normal (1865.0 elevation)
December 31, 2021 - Lake is 7' feet down (1858.0 elevation)
February 1, 2022 - Lake starts up from (1858.0 elevation)
March 1, 2022 - Lake is within 5' feet of Normal pool (1860.0 elevation)
May 1, 2022 - Lake is back to Normal summer pool (1865.0 elevation)
Save Even More Money On Your Next Vacation
35 great tips on planning, travel hacks, transportation savings, and cheap food and drink options!
About the host
Northeast GA's premier vacation rental source since 2004.
for direct bookings or other property questions.