Price Comparison Results
Airbnb • Vrbo • Booking.com • Direct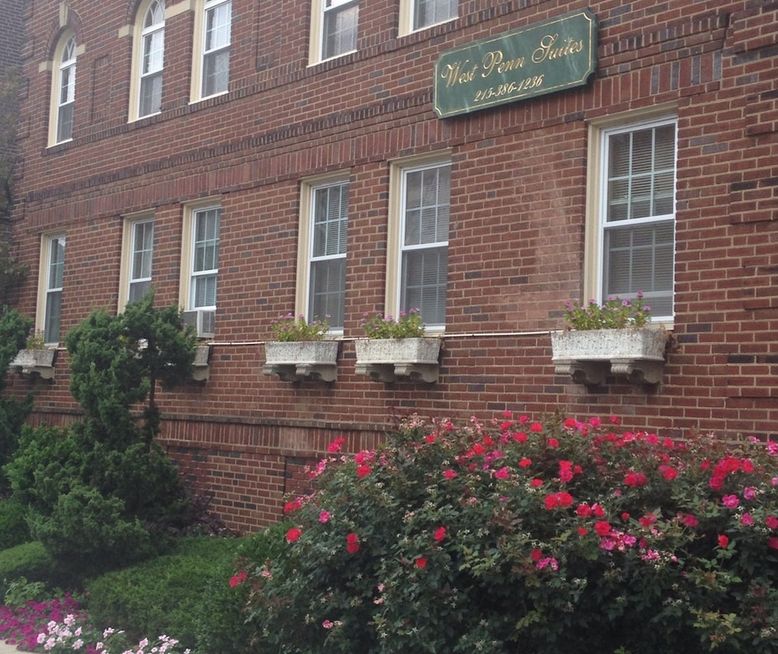 Cozy Penn King Studio + Street Parking ($0 Fee)
Listing titles:
Cozy Penn King Studio + Street Parking ($0 Fee)
New Mattresses! (05/2023)
...
Booking Estimator
Use this booking tool to understand exactly what you will pay to the host.
HiChee Tip: Did you know about 15% to 20% of what you pay goes to the travel agencies for their services, and is not paid to the host.
Share this with the host to find out how much of these service fees you could save.
Cozy Penn King Studio + Street Parking ($0 Fee)
This listing is verified in HiChee.
How does it work?
*Estimated book direct is the lowest price of OTAs minus their service fees.
Amenities
Essentials (towels, bed sheets, soap, and toilet paper)
New Mattresses! (05/2023)
This private 2nd floor studio apartment is a retreat in vibrant University City with central air, free 24/7 street parking, and a kitchen w full-sized fridge. Park your bike in a secure, private area. Close to everything: Center City, U.Penn, hospitals, and transportation in a fun & accessible West Philly neighborhood. FREE Paramount+, YouTube Premium, and Prime Video on Roku. Non-smoking.
Fast WiFi!
With accommodations for 1-4 guests, this apartment is totally private, and well appointed with amenities. The full kitchen is ready for cooking and stocked with microwave and toaster oven, coffee maker and electric kettle. Also provided: toiletries, feminine hygiene products, ironing board, iron, hairdryer, vacuum cleaner, towels, and linens.
Guests have exclusive, private use of this 2nd-floor studio apartment. Also includes elevator access, free street parking, in-building bike parking, and a laundry facility on site.
Note: Parking is free (24/7) on the streets surrounding the building. It may be more difficult to find close parking if you arrive after 6pm.
You will be able to independently check yourself in upon arrival.
Since you have exclusive use of this studio apartment, you can expect total privacy. However, we are responsive and available by Airbnb messaging.
Please check your Airbnb inbox for important communications, and send me a message if you need to reach me quickly.
For me, the quality of a neighborhood rests on the relationships I have with all the people around it, and I find U. City an extremely active and supportive community. I appreciate the multi-cultural landscape, the expert gardening, the excellent restaurants, and also the neighborhood's convenience to transportation and close proximity to Center City. The tree-lined streets throughout the neighborhood are host to nice commercial amenities and options. There is an excellent thrift store and an array of cultural experiences - from middle eastern hookah lounges and eateries to a raw, vegan, African cafe. We have the fantastic Mariposa Food Coop with local and sustainable products, several bookstores, yoga studios, and shape-note singing. The neighborhood blossoms around the heart of our urban life: Clark Park. Concerts, theater, farmers market. NOTE: Be sure not to miss the neighborhood to the south of the apartment, particularly around Baltimore Ave. between 44th and 50th Streets.
FREE Street Parking is available outside the building; you can park overnight as well.
My apartment is 15-20 minutes drive from the airport. 15-25 min. to either 30th Street station or the bus depot by public transportation. There are buses, trolleys, the Market-Frankford line (Called the "El" by locals), and SEPTA's regional rail all within walking distance. If you don't know how to get somewhere, ask me. If an easy access location just outside the center city is important to you, this is a great option.
Popular mapping and GPS apps provide better directions to any of your destinations than I can. Many of these services even provide public transportation information.
Early Check-In/Late Check-Out
We do not offer early check in or late check out. If you want flexibility regarding check-in or check out times, simply book an extra night before or after your arrival or departure dates.
Also, it is not possible for me to offer early drop-off of luggage prior to check-in.
Please make sure the number of guests on your reservation is equal to the number of guests staying in the apartment.
Please speak to me about anything affecting your stay. I care about your comfort, and it is my pleasure to hear from you if there are any issues, preferably before guest reviews are submitted. We want to earn your five stars!
Cellphone Service reception: A few guests report having issues with an unreliable cell phone reception inside the apartment, particularly on Verizon's network. It was suggested that guests be advised to download a wifi talking app as a backup in case the cell phone network is poor.
Save Even More Money On Your Next Vacation
35 great tips on planning, travel hacks, transportation savings, and cheap food and drink options!
About the host
Hoot Williams, M.Div, LAC: Hoot is a Licensed Addiction Counselor, Airbnb Superhost, and a multi-disciplinary social reformer. Hoot is an advocate for personal and spiritual growth through community building and creative recovery. Hoot received his Masters of Divinity from Earlham School of Religion in 2017. His educational emphasis on Christian Spirituality led to the founding of the Reunited Society of Believers, a Reformed Shaker community. Hoot's ministry is named 5H Fellowship, organized around the principles of Home, Hospitality, Heart, Healing, and Harmony. The mission of 5H is to serve as a safe-haven for people to develop their spiritual gifts while creating and sharing Spirit-led works of art, music, liturgy, and literature - along with fully embracing the Divine Feminine.
for direct bookings or other property questions.