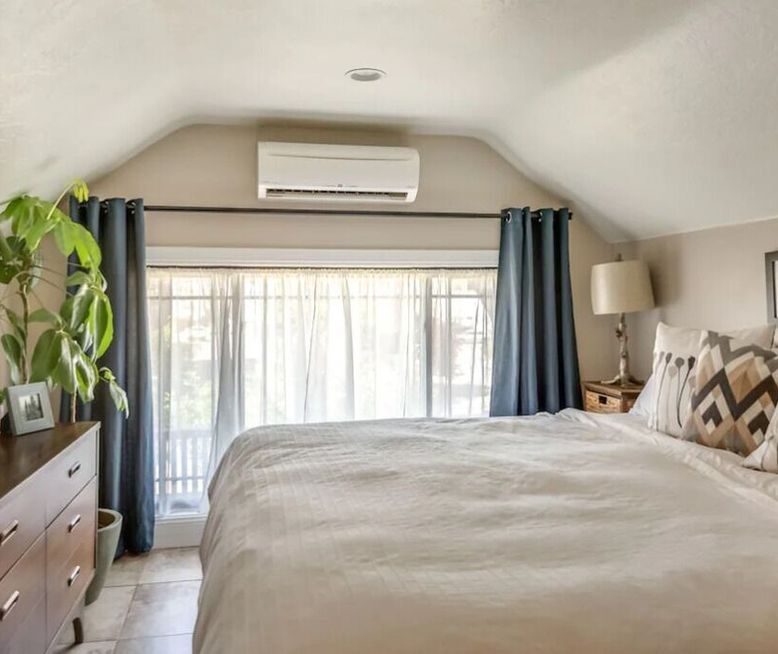 Calm and cute 1.5 bedroom Apt -Yosemite Falls
Listing titles:
Calm and cute 1.5 bedroom Apt -Yosemite Falls
Aspenwood Manor- Calm and cute 1.5 bedroom Apt -Yosemite Falls
This beautiful 1.5 bedroom, 1 bathroom apartment sleeps up to 6 guests and is steps away from the heart of downtown Provo. Weekly and Monthly rates available.
...
This beautiful 1.5 bedroom, 1 bathroom apartment sleeps up to 6 guests and is steps away from the heart of downtown Provo. Weekly and Monthly rates available.
*PLEASE NOTE: While this suite can sleep 5, on VRBO, we do not accept bookings for more than 2 people. If you have more guests, please contact us.
•2nd (top) floor, no elevator
•Large windows
•Fully equipped kitchen
•Fiber internet
•Approx 550 sq ft
•Coin operated laundry in building
•Free Off-street parking
•Hairdryer/coffeemaker/iron
If you want pristine cleanliness, the finest quality furnishings and personal service, Aspenwood Manor would be delighted to host you!
The space
Everything in this unit is new after the renovations - brand new kitchen cabinetry, tile flooring, windows, and lighting. With a fresh, clean design, this unit is designed to be a peaceful retreat for your mind and family.
1.5 bed/1 bath apartment. 2nd Floor (with 5 steps to the entrance and one flight to the suite). No elevator.
Bed arrangements:
•Master Bedroom: King
•2nd bedroom: Full under twin bunk (this room does not have windows or a door)
•Living room: full sleeper sofa (only for children- not adults)
•Toddler bed
---Suite Amenities---
-Everything was designed and decorated with your ease and comfort in mind
-Approx 550 sq ft
-Easy and fast self check-in with secure keyless locks
-Large windows with stunning view of the mountains
-Large closet
-Free wireless and wired high speed internet (fiber optic)
-Gorgeous original art and custom furniture throughout
-Built in Playhouse with small furniture and toddler bed.
-AC/HEAT
-Iron and ironing board
-When rented with the Bavarian Loft, a steel partition can be unlocked between the units to create one big suite that sleeps up to 12.
-It is nestled into the interesting roofline of the building. The ceilings are lower than a normal space. We've had very tall guests stay with no problem.
---Bedrooms---
-Fresh clean linens
-Diverse selection of pillows for comfort
-Large dressers
---Living Room---
-Comfortable leather sofa with sleeper
-Large HDTV with Blu-Ray, HDMI and Netflix provided (no cable)
---Bathroom---
-Main bath- Walk in shower (no tub)
-Stacks of freshly sanitized linens
-Hairdryer
---Kitchen---
-Dishes & cookware
-Coffee machine, blender, toaster, microwave
-Large dining table seats 6 people with 3 at the
-Fully equipped kitchen (fridge, stove, microwave, coffee maker)
---Kid-Friendliness---
This unit was designed with small children in mind! It includes a miniature "hotel room" (meant just for little ones) complete with toddler-sized bedding and furniture.
--Home Office Amenities--
A portable table can be brought in for long term guests who need a desk.
Hard wire ethernet port can be found in the master bedroom.
---Building Amenities---
-New frontload coin-op washer/dryers in building with detergent provided
-Private off-street parking is steps from the entrance to the building
---Proudly offered:---
-Linen service for long term stays
-Arrival welcome basket
---Location---
-Walk to yummy local restaurants (Mozz Pizza, 5 Brothers Sushi, Peace On Earth Coffee, etc)
-1/2 mile from an indoor water park and state of the art gym. Only $5 for adults and $4 for kids for all day!
---Sleep Count---
We love families and groups! This suite can accommodate up to 6 guests, however this is ideally a mix of adults and kids. If beds can't be shared, the max count is 5 (including sleeper sofa).
Aspenwood Manor's Defining 100% Experience:
• 100% Commitment! 11+ years and more than 10,000+ satisfied guests. (We do not cancel confirmed reservations.)
• 100% Meticulously clean! Floors are hardwood/tile and scrubbed at each cleaning. Kitchen and bathrooms are sanitized, linens are bleached and freshly folded, and all décor is dusted and vacuumed.
• 100% Dedicated to helping you be at home in Provo! We're here to be your local expert and provide carefully curated resources and amenities.
• We absolutely love caring for our return guests and strive to be your home in Provo.
If there is anything we can do to specialize your stay, please let us know! I (Sarah) have an uncanny ability to remember our individual guests and I delight in remembering the details you prefer to make your stay absolutely perfect.
?From one of our favorite guests:
"Aspenwood is beautiful — clean and comfortable with everything needed for a comfortable stay. We wouldn't consider staying anywhere else for our visit to Provo!" -Amy
----Important!------
We are not in control nor are we responsible for how VRBO displays this listing. Please reach out to us with questions before booking. Please do not ask us to waive VRBO fees if you choose to book on this platform. We are Aspenwood Manor in Provo.
Save Even More Money On Your Next Vacation
35 great tips on planning, travel hacks, transportation savings, and cheap food and drink options!
About the host
for direct bookings or other property questions.