Price Comparison Results
Airbnb • Vrbo • Booking.com • Direct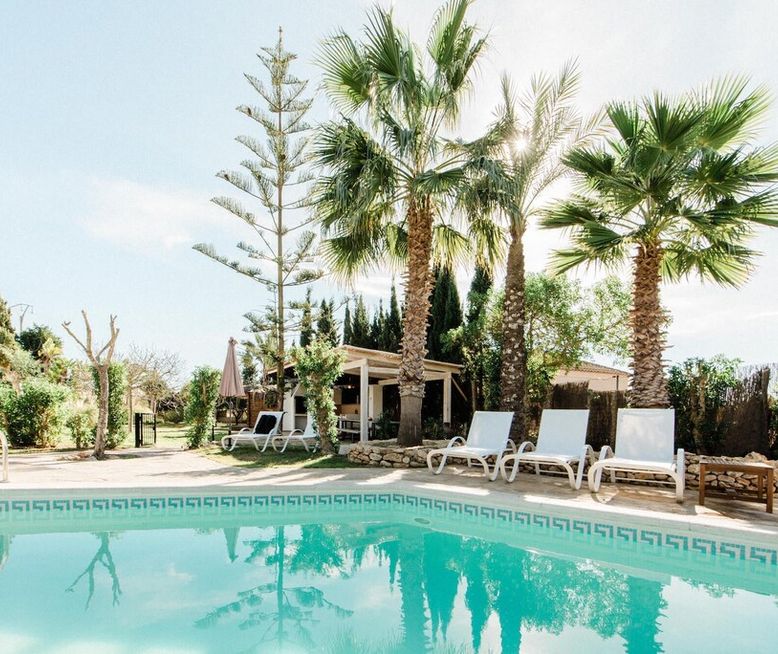 • VILLA SA CARROCA HILLS • 8 bedrooms
Listing titles:
• VILLA SA CARROCA HILLS • 8 bedrooms
Sa Carroca VILLA (8 bedrooms, 12-18 pers.), 5 min. to Ibiza town&Playa den Bossa
**** VILLA SA CARROCA, 16-20 pax • at Km1
...
Booking Estimator
Use this booking tool to understand exactly what you will pay to the host.
HiChee Tip: Did you know about 15% to 20% of what you pay goes to the travel agencies for their services, and is not paid to the host.
Share this with the host to find out how much of these service fees you could save.
• VILLA SA CARROCA HILLS • 8 bedrooms
This listing is not verified in HiChee.
How does it work?
*Estimated book direct is the lowest price of OTAs minus their service fees.
Community Book - Direct Links
These links are alternative ways to book this listing. These links have been suggested by our community and we have not verified their accuracy.
**** VILLA SA CARROCA, 16-20 pax • at Km1
Beautiful tropical 8 BR villa in the best and super central location in Sa Carroca / Sant Jordi
OVERVIEW:
• Top location (all necessities 2 min away)
• Swimming pool
• Balinese outdoor pool bed
• Cozy BBQ area with handmade wooden designer table (sits 20 pax)
• Tropical garden with huge palm trees & cactuses
• 8 bedrooms (all AC)
• 4 bathrooms
• Kitchen, dining, living room, balconies
• Roof top terrace feat. sea-view & increcible sunsets
• WiFi, Digital SKY TV
• Alarm system
• Distances: Ibiza Town (5 min.), Playa d'en Bossa Beach (5 min.)
"VILLA SA CARROCA HILLS" is located directly in Sa Carroca (at KM1 to Ibiza).
Big Mercadona grocery, Eroski grocery, cafes only 2 min. away.
• 5-7 minutes to: Playa the Bossa Beach, Hi / Ushuaia / Pacha club in Ibiza town / Hard Rock Hotel / Cova Santa
• 10 minutes to: Blue Marlin, Amnesia, Amante beach club
++++++++++++++++++++++++++++++++
Beautiful villa with amazing central location in Sa Carroca, a beautiful lately renovated mansion for many people including a wonderful tropical garden.
Beautiful designed, renovated and equipped with a lot of love and passion.
8 bedrooms including balconies, terraces and chill out areas, 2 kitchens (the second is an outside kitchen / barbecue area), 2 living rooms and a garden / chill out and pool area that will make you feel at home within a few minutes only.
You never want to leave again ... This villa makes you feel right at home.
Save Even More Money On Your Next Vacation
35 great tips on planning, travel hacks, transportation savings, and cheap food and drink options!