Best price vacation rentals
in Alabama, USA • 
2 Listings
---
Alabama, USA 
Vacation Rentals
|
Price Comparison Results
Click
Compare Total Prices
to see True Nightly Rates & Total Pricing.
Go to Listing Details
Go to Listing Details
Alabama Vacation Rentals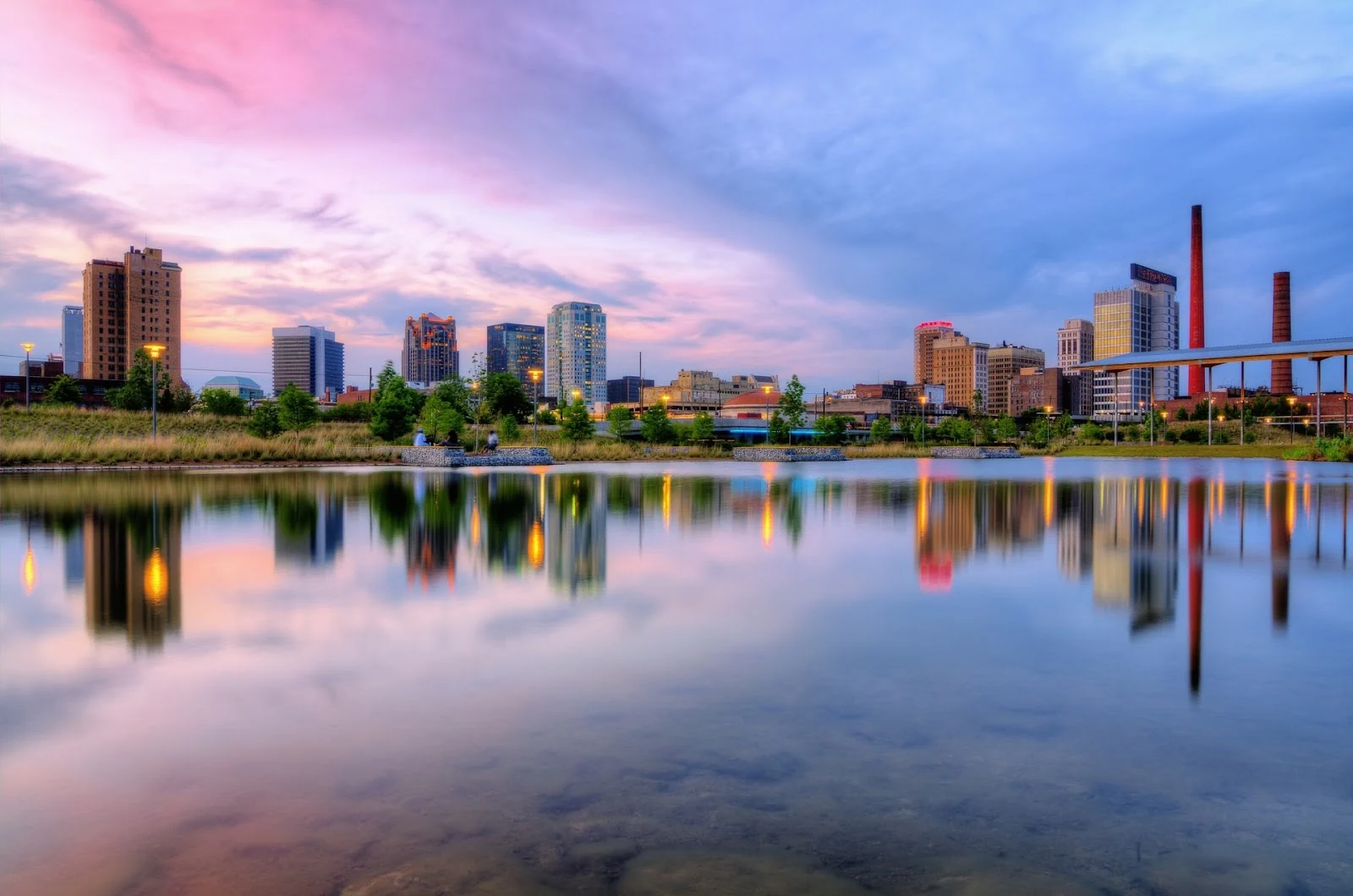 Alabama - Our Vacation Guide
An introduction to Alabama
If you're planning a vacation to the American South, then you should definitely consider spending some time in Alabama. This state is home to beautiful beaches, interesting historical landmarks, and plenty of fun activities for the whole family.
What's the best time of year to take a vacation in Alabama?
The best time to visit Alabama depends on what you're looking for. If you want to enjoy the state's beaches, then you should plan your trip for the summer months. However, if you're more interested in exploring the state's history and culture, then fall or spring would be a better time to visit.
What type of vacation rentals can I expect to find in Alabama?
There are a wide variety of vacation rentals available in Alabama, from beachfront condos to cozy cabin rentals. No matter what type of accommodations you're looking for, you'll be able to find it in this state.
What's the weather like in Alabama?

© WeatherSpark.com
The weather in Alabama varies depending on the time of year. The summers are hot and humid, with temperatures often reaching into the 90s. The winters are mild, with occasional cold snaps. However, overall, the state enjoys a fairly moderate climate. The best times to visit are between April and May and late September to late October.
What's the best way to travel around Alabama?
The best way to travel around Alabama depends on where you're going. If you're sticking to the major cities, then renting a car is the best option. However, if you're planning on exploring some of the more rural areas of the state, then you may want to consider renting an RV.
Visit the beaches of Gulf Shores and Orange Beach?
Relax in the sun, build sandcastles, and take a dip in the Gulf of Mexico. Or get outside and enjoy the many outdoor activities that Alabama has to offer, including hiking, biking, fishing, and more.
Visit Mobile and explore its historic downtown district, visit the USS Alabama Battleship Memorial Park, or take a stroll through.
Take a scenic drive down the Natchez Trace Parkway.
Or visit one of Alabama's many museums, including the Birmingham Civil Rights Institute or the Tuskegee Airmen National Historic Site.
Check out the USS Alabama Battleship Memorial Park in Mobile.
This outdoor museum features the USS Alabama, a WWII battleship, as well as a submarine, aircraft, and tanks. You can also learn about the history of Mobile and the role it played in the Civil War.
Take a walk through Birmingham's historic downtown district.
See the city's iconic Vulcan statue, visit the Birmingham Civil
Explore the Civil Rights District in Birmingham.
Visit the 16th Street Baptist Church, where four girls were killed in a racist bombing in 1963, and the Kelly Ingram Park, which was a site of civil rights protests.
Learn about the Tuskegee Airmen at the Tuskegee Airmen National Historic Site.
This museum tells the story of the African-American pilots who served in WWII.
Take a hike through one of Alabama's many state parks.
Cheaha State Park is home to the highest point in Alabama, while Gulf State Park has six miles of beaches along the Gulf of Mexico.
Visit the Alabama Museum of Natural History in Tuscaloosa.
This museum features exhibits on the state's natural history, including its dinosaurs, rocks and minerals, and ecosystems.
Or take a stroll through the University of Alabama's campus.
Stop by the Dauphin Island Sea Lab for a look at the state's marine life.
This facility features an aquarium, a touch tank.
Go for a walk or bike ride through Montgomery's Riverfront Park.
This park is located along the Alabama River and features a walking trail, a playground, and a splash pad.
Or take a tour of the Alabama State Capitol.
This historic building was completed in 1851 and features a number of sculptures and paintings.
Sample the local cuisine at one of Huntsville's many restaurants.
Huntsville is known for its barbecue, so be sure to try some while you're in town. Or visit one of the city's breweries, like Straight to Ale or Yellowhammer Brewing.
Browse the shops in downtown Florence.
This historic downtown district is home to a number of art galleries, antique shops, and boutiques.
Or take a tour of the Robert Trent Jones Golf Trail.
This statewide trail features 26 championship golf courses designed by Robert Trent Jones.
See a show at the Alabama Shakespeare Festival in Montgomery.
This professional theatre company produces a variety of plays and musicals throughout the year.
Take a scenic boat ride on Wheeler Lake.
This man-made lake is located in northern Alabama and is a popular spot for swimming, fishing, and boating.
What are the best beaches in Alabama?
Some of the best beaches in Alabama include Gulf Shores Beach, Orange Beach, Dauphin Island, and Perdido Key. These beaches offer beautiful views, clear waters, and plenty of opportunities for swimming, sunbathing, and fishing.
What food is specific to Alabama?
Alabama is known for its Southern cuisine, which includes dishes such as fried chicken, collard greens, and black-eyed peas. The state is also home to a number of different barbecue styles, including Alabama's own white sauce.
What time zone is Alabama in?
Alabama is in the Central Time Zone. This means that it is one hour behind the Eastern Time Zone and one hour ahead of the Mountain Time Zone.
What is the capital of Alabama?
The capital of Alabama is Montgomery. This city is known for its rich history, including its role in the Civil Rights Movement, as well as its many museums and historical landmarks.
How did Alabama get its name?
The name Alabama comes from the Native American tribe that once inhabited the area. The word "Alabama" means "tribal town" in their language.
What is Alabama's state bird?
The state bird of Alabama is the yellowhammer. This bird is a type of woodpecker that is known for its bright yellow plumage.
What is Alabama's state flower?
The state flower of Alabama is the camellia. This flower is native to Asia and is known for its beautiful blooms.
Start planning your trip today!
Alabama is a great state for a vacation. Whether you're interested in spending time on the beach, exploring the state's history and culture, or just sampling the local cuisine, you'll be sure to find something to do in Alabama.
So what are you waiting for? Start planning your trip today!