Price Comparison Results
Airbnb • Vrbo • Booking.com • Direct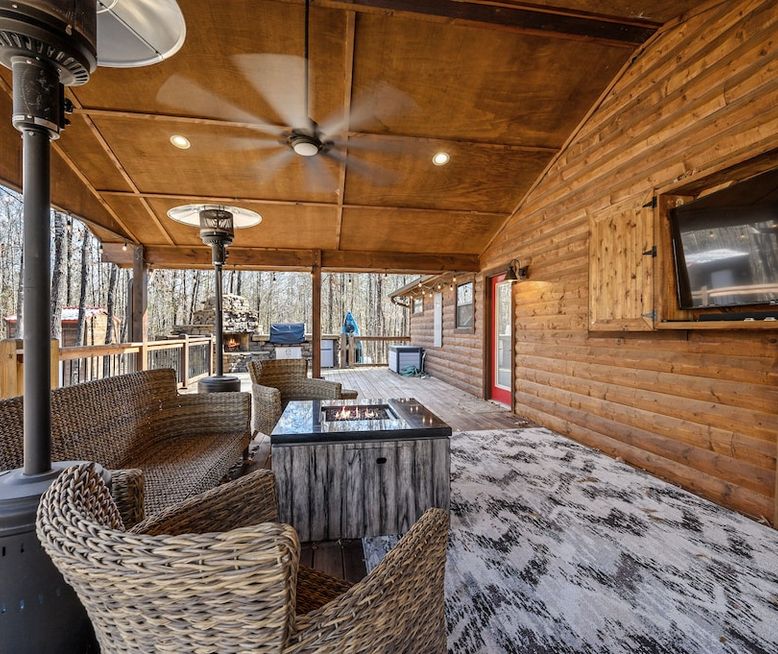 Bent Tree Cabin, on Private 12.5 Acres + Hot Tub
Listing titles:
Bent Tree Cabin, on Private 12.5 Acres + Hot Tub
Newly Offered – June 2021
...
Community Book - Direct Links
These links are alternative ways to book this listing. These links have been suggested by our community and we have not verified their accuracy.
Newly Offered – June 2021
Bent Tree Cabin offers high-end comfort. Nestled among 12.5 acres of private hardwoods and pines this retreat is surrounded by beautiful forest views with ample room to relax or explore. Conveniently located 10 minutes North of Hochatown you are only minutes from Ouachita National Forest, Beavers Bend State Park, McCurtain County Wilderness Preserve, Broken Bow Lake, as well as the Best Restaurants, Activities, and Park Amenities that Hochatown has to offer.
Save Even More Money On Your Next Vacation
35 great tips on planning, travel hacks, transportation savings, and cheap food and drink options!